Quick Dish NY: HOT COUSIN COMEDY SHOW 3.12 at Club Cumming
Who knew there were so many ways to scrub your hands together? I personally dig the the clasped finger curl rub, but that's just me. OK folks, now that we've got the decontamination instructions out of the way, let's talk HOT COUSIN Comedy! THIS THURSDAY at Club Cumming, join Matt Krasno for an evening of "anything but pedestrian" 2000s inspired laughs. Your fresh lineup of women and LGBTQ+ performers (channeling denim clad Britney) will include:
Alex English
Dylan Adler
Moss Perricone
Nadia Pinder
Savannah DesOrmeaux
Come be Hot Cousin merry.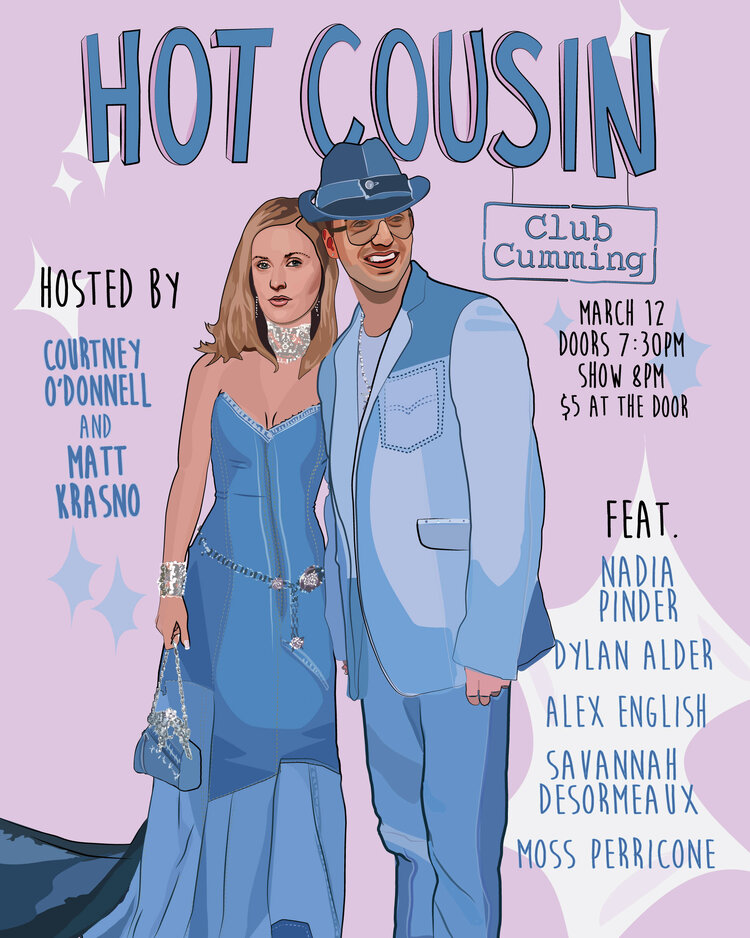 Mentions: UPDATE: SHOW POSTPONED! Doors at 7:30pm, show at 8pm. $5 cash at the door. Club Cumming is located at 505 E 6th St, New York, NY 10009. The earlier you arrive, the more early 2000s pop hits you'll find.