Tasty News: A Bunch of Comedy Live Streams You Should Be Watching under Quarantine
To save my overworked digits some pain, I'm doing some consolidating. Now that this virus has forced artists and performers to abandon the physical meat spaces for the web, the live stream has become a real cool thing! This weekend, there will be a plethora of shows doing the comedy jig for YOU, their adoring audience in need of smiles. I've scribbled down all the major deets (+ editorializing) for as many shows as I can get on one page below:
TODAY TODAY TODAY TODAY TODAY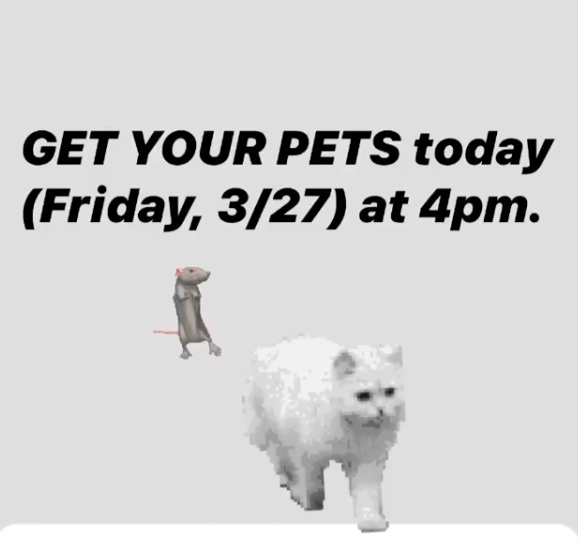 1pm PST, 4pm EST Get Your Pets with John Hodgman
I LOVE this livestream. Mr. Hodgman invites you to his home office for some pet talk. All human with their pets are welcome, however, celebs who show up with no pet are quickly hung up on. No exceptions! You know who are! Yesterday, we met a whole gaggle of cats and dogs, but the crowning glory was 5 chickens with their 3 eggs! There will be puns. There will be laughs. There might be a Loblaw product in view. Tune in on Instagram Live.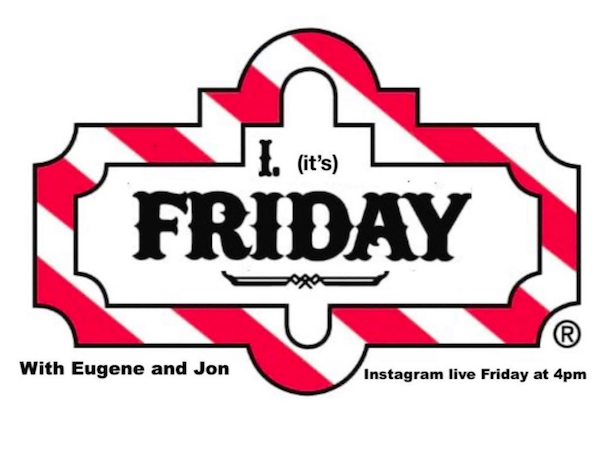 1pm PST, 4pm EST I, (it's) Friday with Eugene and Jon
Your favorite Bob Burgers voice stars, Eugene Mirman and Jon Benjamin will do a livestream benefit show answering probing questions (like about life, quarantine, etc) to raise funds for @WHEDcoSpeaks' Food Security Initiatives. The South Bronx based organization will provide groceries to high-need families during this crisis help. You can tune in by following Mirman's Instagram.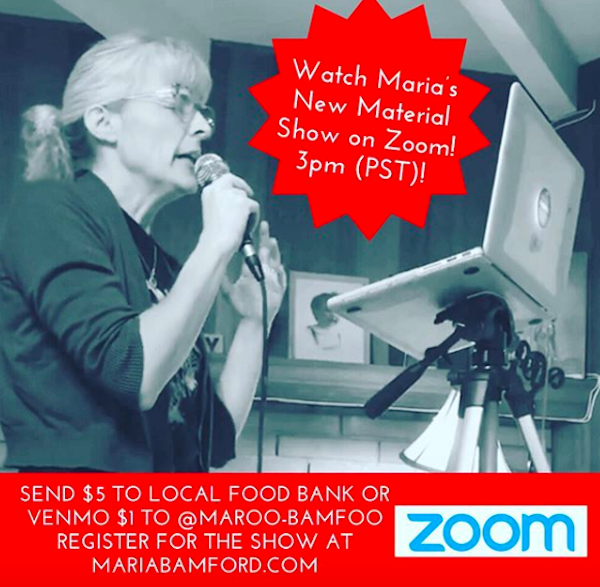 3pm PST, 6pm EST The "New Material Show" with Maria Bamford
Maria Bamford, the Queen Bee of comedy, is trying out material live on Zoom for the price of zero dollars. According to Maria, she gives the audience "absolutely no guarantees" and that it could possibly "feel uncomfortable," but, hey, in my opinion you are getting top tier musings from a humor genius, so no complaints outta you! All donations will go to Venmo from which a portion will go to charity. You can register HERE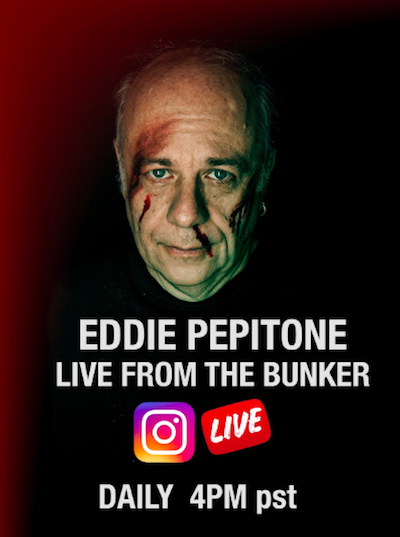 4pm PST, 7pm EST Eddie Pepitone: Live from the Bunker
The lover, not fighter and bringer of quarantine-ready comedy Eddie Pepitone continues his daily livestream conversing with the people of world and inviting his comedian friends to talk about their confinement and more. Previous guests have included Tim Dillon, Blair Socci, James Adomian, Todd Glass, James Fritz, & Paul Kozlowski. DO NOT MISS!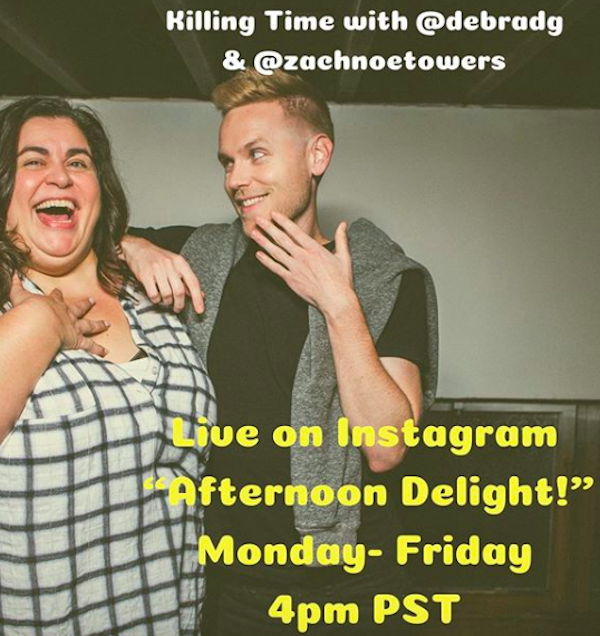 4pm PST, 7pm EST Killing Time with Debra DiGiovanni & Zach Noe Towers
Enjoy "a little happy hour catch up" with two amazing comics Debra DiGiovanni and Zach Noe Towers. If you are not following them on the socials, you're simply not living, I say. Do yourself a solid and set your sights on this dynamic duo. Tune in at @debradg on Instagram. #debrasfakeboyfriendfriday FOREVER!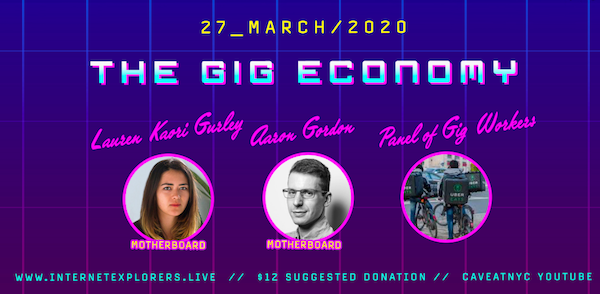 4pm PST, 7pm EST INTERNET EXPLORERS: The Gig Economy with Mark Vigeant
Your "LOL Funboy"Mark Vigeant hosts another INTERNET EXPLORERS this time focusing on The Gig Economy. Mark's guests will include @LaurenKGurley & @A_W_Gordon plus a panel of gig workers. He will also be joined by show regulars Rollie Williams and Sam Reece, with live music by Darren Solomon. Get your tickets HERE.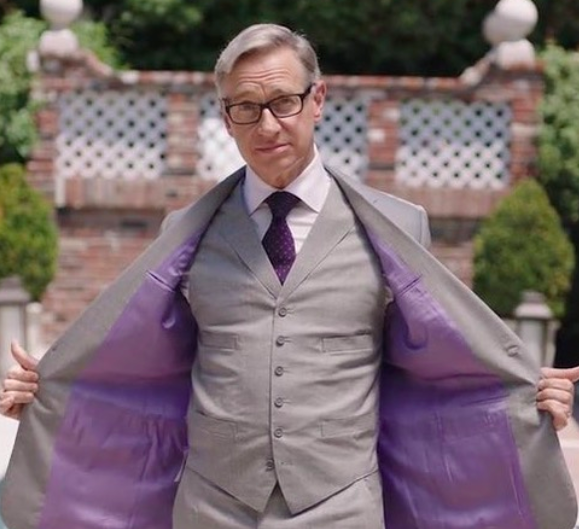 5pm PST, 8pm EST Quarantine Cocktail Time with Paul Feig
Is there anything more lovely than the well-dressed, multi-talented PAUL FIEG dancing to some tunes and putting together a pleasant drink to perfectly pass the time a world quarantine? NO! Please join in as Paul becomes your personal bartender for the afternoon. It all happens when you follow his Instagram at the correct time.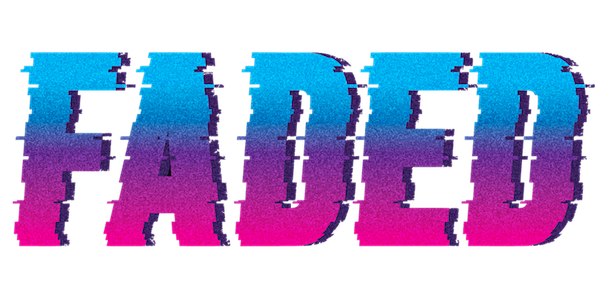 7pm PST, 10pm EST Faded Quaran-Stream
The gang is all stuck indoors unable to produce their stand-up show so they are bringing FADED online. Join them in "the final frontier" as they delight you with guests, games, Q&A plus music video requests. Click HERE to get to the magic.
Mentions: Happy weekend and stay safe!