Tasty News: CONAN Airs New #ConanAtHome Shows Beginning TONIGHT on TBS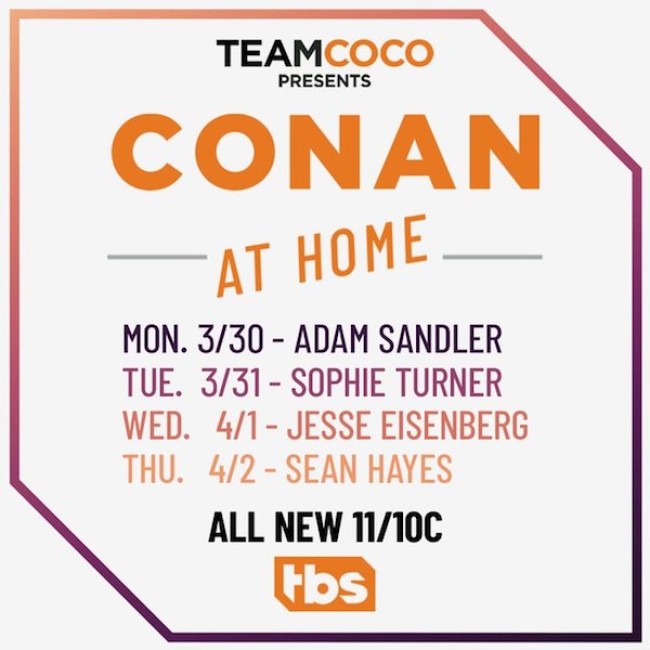 No audience? No problem! During the pandemic, you may have been watching Conan O'Brien on the Internet being his silly self from the confines of his abode. Well, beginning TONIGHT, the CONAN program will air new shows without an audience on the TBS network. Conan's guests for the week will include Adam Sandler, Sophie Turner, Jesse Eisenberg, and Sean Hayes. Each night, new episodes will be brought to you remotely shot on iPhone, featuring guest interviews filmed via video chat. O'Brien's production staff will practice social distancing safely working from home. Things are about to get interesting and hilarious! Per O'Brien, "The quality of my work will not go down because technically that's not possible." We can't wait!
Mentions: Watch Conan M-Th 11/10c on TBS.