Video Licks: Check Out The Virus-Free Trailer for Comic LEE'AT BRUHL'S Smartfone Flick Fest Entry "Australian Hotel Quarantine"
Hey, you can turn those sour lemons into deliciously sweet lemonade, so why can't you bring you joy to others from a pandemic event? Well, NYC-based Australian comedian/writer/actor, Lee'at Bruhl has done just that. Her short film "Australian Hotel Quarantine" is now a finalist in the upcoming Australian international film festival, the Smartfone Flick Fest. The character film was made upon returning to Sydney from New York (where Lee'at was living for the last 8 years until the world went topsy turvy). Australians returning home from overseas during COVID were forced to stay in a government mandated hotel for 14 days. "Australian Hotel Quarantine" is the story of Evelyn Price, one Australian citizen staying at a Marriott Hotel in Circular Quay.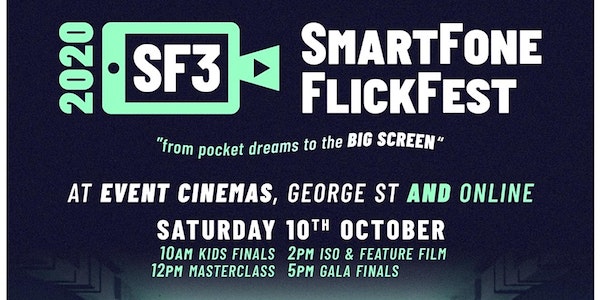 Lee'at really did stay in hotel quarantine when she filmed the submission (on an iPhone 7 Plus). Turning her real life adventure into a comedic endeavor was only the next logical step. SOOO, what does one do when you can't leave your hotel room for weeks on end? In the world of Evelyn Price, one can enjoy 5-star meals, in-room exercises, hotel staff flirting, and high-rise construction worker flashings! According to Lee'at, "it was pretty much impossible to film the part where I flashed the construction workers without actually flashing them… and of course I had to do multiple takes to get the shot right!" Now THAT'S dedication to the craft! Enjoy the SF3 2020 Gala Finalist 'Australian Hotel Quarantine' trailer now!
You can check out more SF3 Official Selection Films at the Gala Finals happening both live AND online from October 10th. Get your tickets at www.sf3.com.au.
Mentions: Learn more about Lee'at HERE. Watch her Australian Hotel Lockdown series on Facebook. Also, follow her on Instagram & Twitter.