Quick Dish Quarantine: ANDY KINDLER'S 25th Annual State of the Industry Speech This Saturday 10.10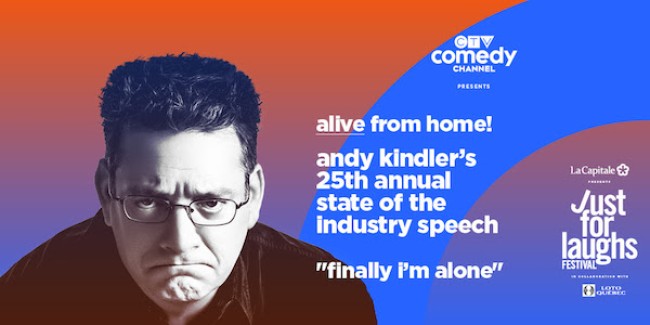 2020 has been one HELL of a year. Not only was their a world punishing virus, but we found out that murder hornets and venomous puss caterpillars exist among us. Just when you thought tiny stinging Tribbles could never be a thing! If there were ever a time for Andy Kindler's infamous State of the Industry Address, it is now! In previous years, the event was exclusive to JFL industry pass holders, but this fine year it's open to the public! You can finally be an insider, kids! Come see your favorite curmudgeon do some comedic lambasting of the industry's invulnerable. No comics, network or comedy show is safe! It all goes belly up THIS Saturday!
Mentions: FREE! Show 6pm ET/ 3pm PT. The event will livestream at hahaha.com as part of JFL's first annual 100% Free Digital Comedy Festival. Follow Andy on Twitter & IG.