Quick Dish Quarantine: More Movie Knowledge Fun with KEITH AND THE GIRL'S "Silent Trailers" 2.20 Online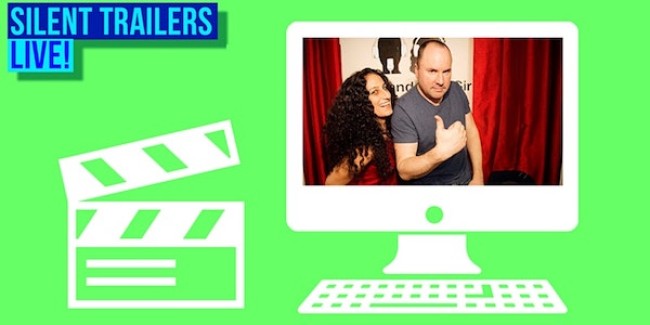 Saturday, February 20th legendary podcasting duo KEITH AND THE GIRL will bring you a brand new edition of their popular movie-themed game show, Silent Trailers. Podcast, and comedy fans in general, will get a kick out of all the impending interactions as Keith Malley takes on a panel of comedians to decipher KATG co-host Chemda's description of movie trailers. Remember, Chemda has virtually zero celebrity knowledge which makes all the info she provides all the more hilarious. Also, Keith has seen every movie ever made in our lifetime. Do you understand the level of entertainment you are destined for?! This month's livestream will feature this insane comedy participant lineup:
Tom Scharpling (The Best Show)
Andy Kindler (Bob's Burgers)
Baron Vaughn (Mystery Science Theater 3000)
 Aparna Nancherla (Mythic Quest)
and Mike Cannon (Comedy Central)!
Get ticket information below. Also, can you remember the last movie you saw in an actual theater? I think mine was Star Wars: Rise of Skywalker. Good heavens!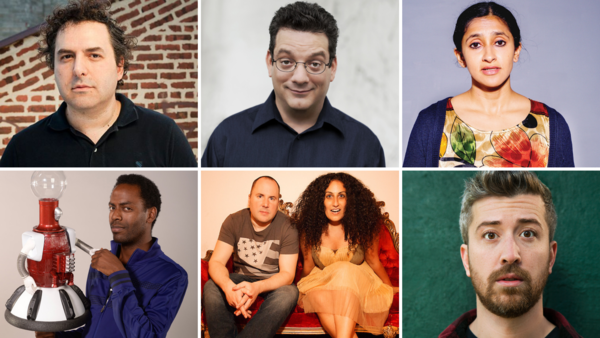 Mentions: Silent Trailers show 2.20 at 8pm. Tickets for the show HERE. Get 50% off when you use the code "SILENTHALF" at checkout. Listen to the KATG podcast HERE. If you have a KATG VIP membership, you can have access to the last KATG 24-hour marathon recording which featured folks like Rich Vos, Jim Norton, Christian Finnegan, & Steve Shirripa. Sign up for Chemda's virtual meetups via her OMAT Club THERE.