Quick Dish Quarantine: Join The Award-Winning Improvised "YOUR LOVE, OUR MUSICAL" 2.13 on YouTube
Comedy partners Rebecca Vigil and Evan Kaufman invite you to join them as they bring you a very livestreamed, Valentine's Day edition of YOUR LOVE, OUR MUSICAL February 13th on YouTube. The duo will safely interview a couple about their relationship from the confines of their love prison, I mean home. As they go through their story, they'll stop and improvise a FULL mixtape of songs about their courtship. Music director Dan Reitz will be standing by on those ivories to add flavor to this romantic paella. Get in the pre-Vday, heart-pounding, hilarity zone for an hour of, music, love, and comedy! Here's hoping the couple on the spot is as cute as Vision and Scarlet Witch!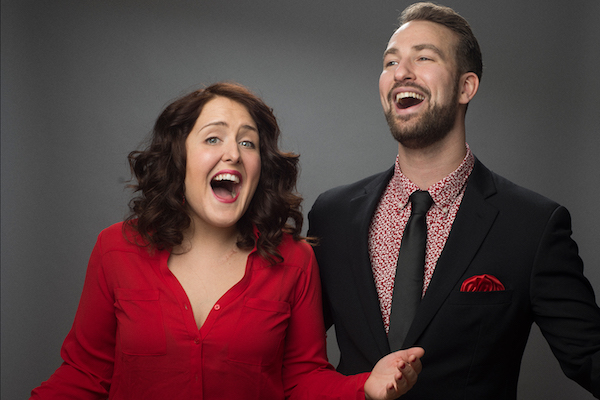 Mentions: Show 2.13 at 5pm PST, 8pm EST. Purchase $15 tickets HERE. Follow YLOM on IG, Twitter, and Facebook. A YT link will be provided when you buy your ticket.