Quick Dish Quarantine: Have Some 4.20 Fun with Lane Moore for the April TINDER LIVE Event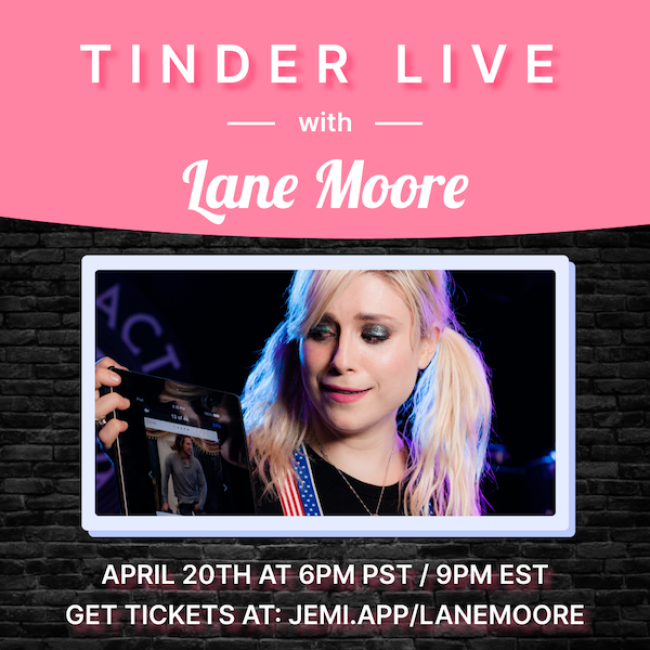 Well, what do you know, the national holiday for the reefer madness inspired is just around the bend! So there is no better time to check out a Tinder Live live-streaming event featuring your host Lane Moore (The Onion, HBO's GIRLS, Brooklyn Magazine's "50 Funniest People In Brooklyn," former Cosmopolitan Magazine sex & relationships editor). "A totally improvised, anything-can-happen interactive comedy showstopper" featuring Lane talking to, possibly, the "highest" audience in the land is something which just can't be ignored. Lane's gift of gab is sure to draw out the most precious of comedy gold (or should I say green) nuggets from the internet at large. Be there for all the 420 fun!
Mentions: Show 9pm EST, 6pm PST. $20 tickets available HERE. Follow Lane on Instagram and Twitter.