Quick Dish: Comedy Living Room Comes to the Mobli Beach House 11.15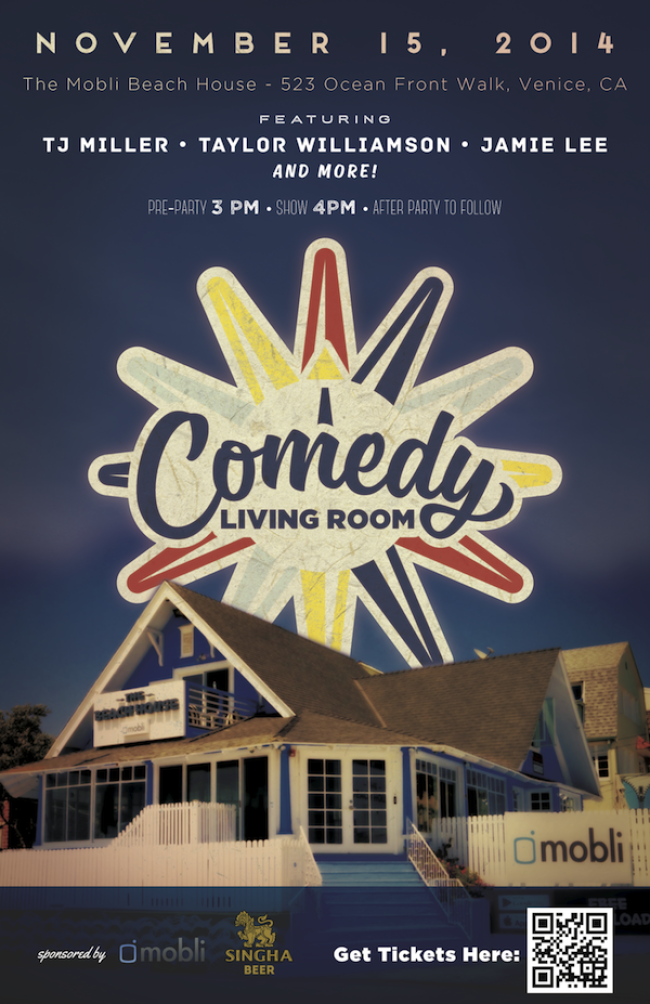 First they brought comedy to their living room. Then they transplanted their living room into the Improv. NOW the boys of Comedy Living Room bring the laughter to the Venice Boardwalk.
On Saturday, November 15th, CLR is moving into the The Mobli Beach House. The event will feature a pre-party with free refreshments followed by a showcase of your favorite comedians including
T.J. Miller
Tayor Williamson
Jamie Lee
and more to be announced!
hosted by CLR creators Matt Lottman & Frank Chad Muniz!
Yes, there will also be a post party because there is just not enough partyin' in this world. Buy your tickets before they sell out (which they probably already have as you read this).
Mentions: 3:00pm Pre-party. 4:00pm Show. After-party to follow. Buy tickets HERE. The Mobli Beach House is located at 15 30th Ave, Venice, CA.