Video Licks: An Age Old Debate is Unleashed on @MIDNIGHT's 'Combined GIFs'
Comedy Central's @MIDNIGHT welcomed contestants Jen Kirkman, Marc Maron and John Hodgman last night. The game was going somewhat swimmingly until the Combined GIFs segment, where the proper pronunciation of a certain image file format was tackled. Words were exchanged. Enjoy!
Combined GIFs Segment on @Midnight
We hope this meme sweeps the nation.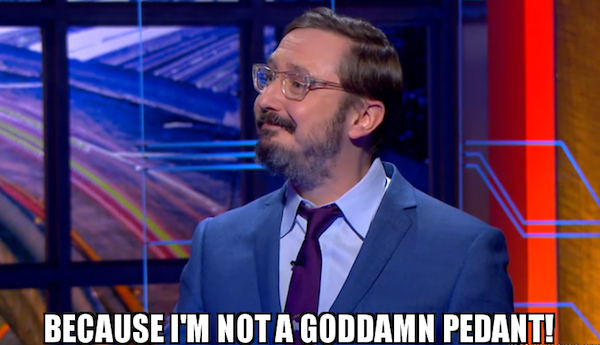 Mentions: We side with Judge John Hodgman since the creator of the format Steve Wilhite called it a "jif" from inception. Remember "choosy programmers choose GIF." Watch @midnight weeknights at 11:30p (for a couple of weeks) on Comedy Central.