Video Licks: The 'New Boyfriend' is Not What You Expect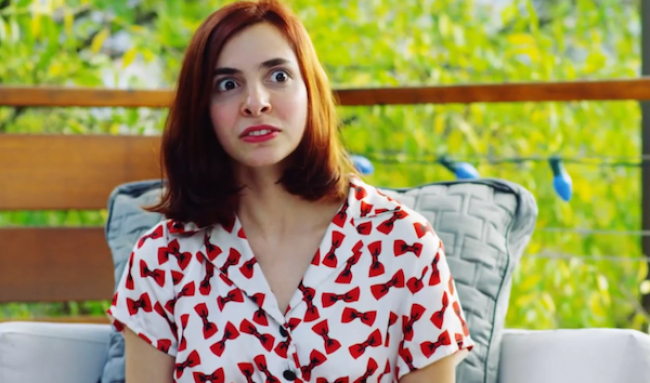 It's a tale as old as time. Girl has a new love interest. Girl tells gal pals about said love interest. Girl reveals the identity of said love interest. Screech! Halt! Is this is a love connection à la Woody Allen & Soon-yi? Awkward! Enjoy New Boyfriend!
New Boyfriend stars Danielle Shapira, Beatrice Hernandez, Carter Scott, Olivia Caplow and Waymond Lee. The sketch was produced by Whelmed Productions (Lexy Altman and Danielle Shapira). Karen Fensterstock, Jenny Chloweka and Daniella Shapira were the ladies behind the pen/keyboard.
Mentions: Watch more super funny content from Whelmed Productions now!