Icing: Watch Out For Rasheda Crockett!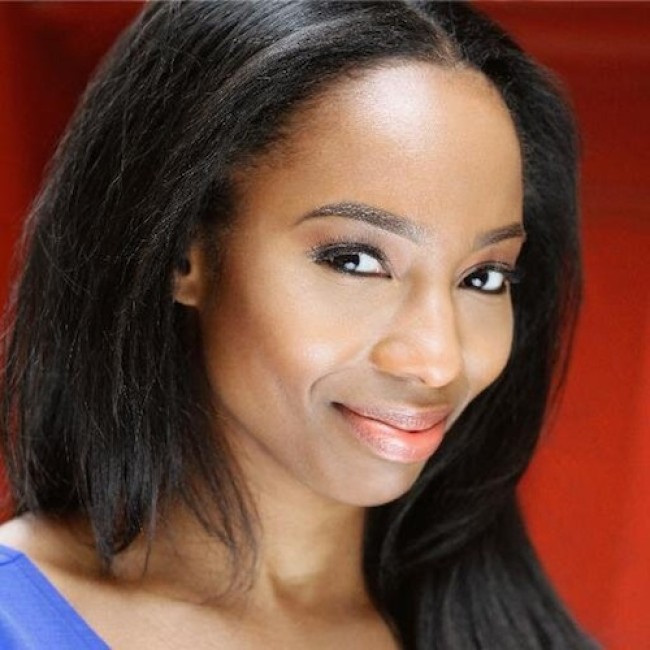 RASHEDA CROCKETT has known what she wanted to do since she was a wee tyke. She began her career as a child actor and set aside her TV and stage dreams until she had the education and experience to pursue it again in adulthood. Today Rasheda is a comedy writer, performer and actress based in New York City. Her work has been featured at the Upright Citizens Brigade Theater. Her interactive video with the title that makes us very twitchy was spotlighted by Styelite. Her upcoming credits include an appearance in the 2015 feature film Seasons of Love, directed by Princess Monique. Rasheda also does a convincing impersonation of Olivia Pope and may show off her balloon animal making skills, if you bug her. Nosh on a slice of cake while you get to know this multi-talented lady.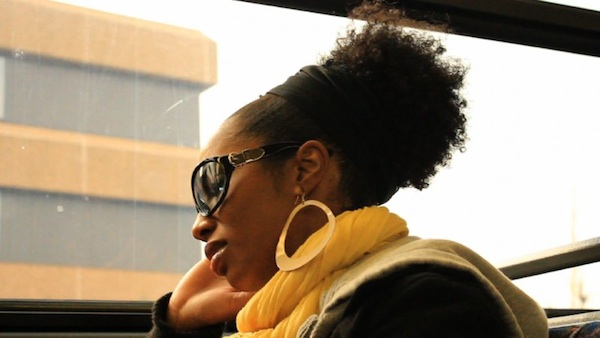 COMEDY CAKE: Please tell us how you became involved in the comedy and acting world.
RASHEDA CROCKETT: I've been involved with acting since childhood. As a kid, I had an agent, went on auditions, and was prepared to lay down my scholastic endeavors to be cast on the airing season of "All That." Sidebar: I was never in the running for the cast of "All That," but nevertheless, I was ready. However, my dad was a single parent and it was just too hard for him to keep taking me on auditions while he had to get to work. Eventually, he just ended up telling me that if this was something I wanted to do, I could do it when I was older, but he couldn't support me in it now. So, that's what I did.
After college, I moved back to New York to pursue acting full-time. Someone in my scene study class told me to look into improv training because it would help me with commercial opportunities. UCB seemed to be the best fit for me. I took a couple classes then was granted a diversity scholarship and an internship at UCBeast which helped me complete both the improv and sketch writing programs. Now, I write my own stuff and perform improv and sketch with our indie team Reverse Circles. So… yeah! Now that I'm older, I'm doing it!
CAKE: What motivates you most when writing comedy?
RASHEDA: My interactions with people. Close friends. Strangers. Family. Folks on the C train. Creeps from online dating. Being a human surviving in this city gives you a lot to laugh about.
CAKE: Who are some comedians and improvisers you look up to and why?
RASHEDA: Keenan Ivory Wayans. Whoopi Goldberg. Richard Pryor. Jim Carrey. Tina Fey. Amy Poehler. Mindy Kaling. I love a good blend of over the top, slapstick humor that's grounded in honest and relatable circumstances. Doppelganger really gave me that (Nicole Byer, Keisha Zollar, and Sasheer Zamata) as improvisers.
I also really admire performers who created their own opportunities. Not just for themselves, but for their friends and other performers they respect. Ideally, that's the kind of career I would love to have. Where I can write and create opportunities for myself and others while being true to my comedic voice.
CAKE: What's the best part of performing at UCB?
RASHEDA: Improv is so raw. It's one of the few methods of performance that is completely uncensored. It came out your mouth, there were no re-writes, no edits, you said it in the moment and you can't take it back. Why I love UCB is because it gives us a safe haven to be that vulnerable in our comedy. Plus, I would argue UCB to be the most supportive community of actors and comedians on Earth. Whether you want to do a stand-up at an all ladies open mic, or do improv with diverse players, the basis of it all is support. That's the best part about UCB for me.
CAKE: How was the "Neggers" comedy sketch featured on Styleite conceived?
RASHEDA: I was in class (sketch 301 at UCB), we had a substitute teacher one day and the topic of negging was brought up. I said out loud, "Omgoodness, negging sounds awful! Like, what are these Neggers thinking?" And everybody looked at me. It was really quiet and awkward. Then I got the idea for "Neggers". I thought that play on words could be a funny way to tell men how uncool and douchey of a thing that is to do to women.
This past summer I was working on a Lifetime film called Seasons of Love. One of the director's assistants had just graduated from the inaugural class at NYU Dubai in their filmmaking program. His thesis was an interactive short film and I just thought that was a really dope concept. I think there are so many ways to tell a story and who is to say that one path is the best direction because that's all we see. Up until now I've never seen interactive comedy, sketch or otherwise. I've only seen interactive storytelling in commercials or, in my buddy's case, dramatic shorts. With that, I thought it would be cool to experiment and see how receptive the comedy community would be to that platform.
Interactive media is now a creative Emmy category, there has also been a huge push for interactive new media at the Tribeca Film Festival and SXSW, so I believe storytelling is going in that direction. I think what 3D is now interactive media will be in a few more years; there just needs to be a lane for it in comedy to see how it can reach people the best. And it's almost like a game. You get to play with the sketch and choose what happens next so hopefully the audience will feel more engaged and involved with the piece than they would if they just watch it with no voice in what happens.
Anywho, that's how "Neggers" came about and why I decided to make it interactive. "Neggers" was my first interactive project and I learned a lot. I look forward to taking what I've learned and producing more interactives.
CAKE: Had everyone involved read the Neil Strauss' book the sketch is based upon beforehand? Was there any trepidation in the choice of the sketch title?
RASHEDA: Haha! No, "The Game" wasn't required reading for the shoot. Maybe it should have been. Crap! Ah well, my window of opportunity has closed.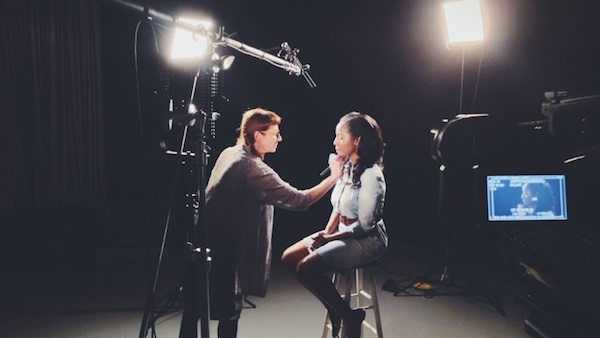 CAKE: Was the sketch created specifically for the web or did you test run it in front of an audience beforehand?
RASHEDA: I let a few people read the script and give notes and feedback, but due to the interactive platform, it had to be made for the web.
CAKE: What are your personal thoughts on the "pick-up art" of negging?
RASHEDA: Haha! Are we calling it art? Nice!
Oh, I think it's unequivocally, undeniably, revolting and awful to neg women. It's remarkable to see what some men think women will respond to.
CAKE: You do a very convincing Olivia Pope in your character reel. Do you identify with that character in any way?
RASHEDA: Why thank you! I guess I do identify with her in some way and Scandal is insanely popular so Olivia Pope impressions are becoming very common for black women. I'm grateful that we have Olivia Popes and Michelle Obamas to impersonate in comedy. I think it says something about the direction of media on a larger scale.
But anywho, then I thought, "Where should Olivia Pope never be?" And hell was the obvious answer. So I wrote, "Olivia Pope Goes to Hell" and made it into a character for my reel.
CAKE: What's your favorite character to portray? What are some of your favorite SNL characters this season?
RASHEDA: I really love playing old women. My grandmother has to be the funniest woman alive! Something about the honesty of having lived life so you can say whatever you want unapologetically, really tickles me. I hope I have a life as long so I too may completely lose my filter.
On SNL, I love all things Jay Pharoah, Kate McKinnon, and Bobby Moynihan. I think Jay does some of my favorite pop culture impressions of all time. He's the man.
CAKE: If you were forced to choose balloon animal making as a backup career what animal would be your most requested one?
RASHEDA: Ha! I'm a darn good balloon animal maker actually. The most requested would probably be any rendition of a dog. Like a poodle, a hot dog, or a giraffe (which is really just a dog with a long neck in the world of balloon animals).
CAKE: What projects can we expect from Rasheda in 2015?
RASHEDA: I have a couple of pretty big things that I'm stoked about, but can't speak on just yet. I would like to continue doing interactive media and create on that platform.
All in all, I'm really hyped about this New Year and believing in faith for new, exciting, and abundant opportunities!
Mentions: Get more RC deets HERE!