Video Licks: PURSUIT OF SEXINESS Returns With 'Homeless Garbage Monster'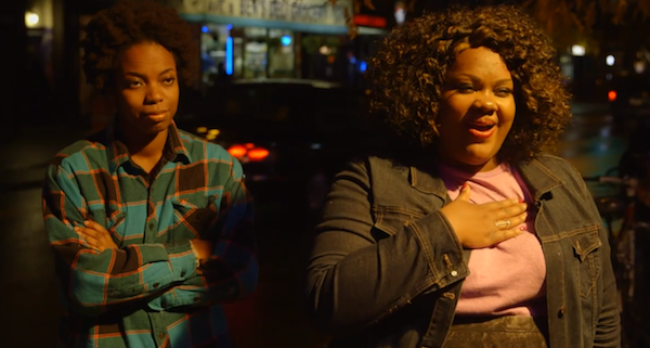 Yep, it's time for another round of the dating series that puts a spring in our step. Nicky and Sheer are back for another episode of the always supremely awkward and hilarious Pursuit of Sexiness. This time Nicky (Nicole Byer) is outraged when she is overlooked by a deaf homeless man seeking charity. Her description of the man unveils the real truth behind the diss. Enjoy Homeless Garbage Monster!
Mentions: Watch more Pursuit of Sexiness at Above Average.