Tasty News: The First Ever 'Comedy Music Hall of Fame' Drops Tomorrow 6.19 on IFC & CollegeHumor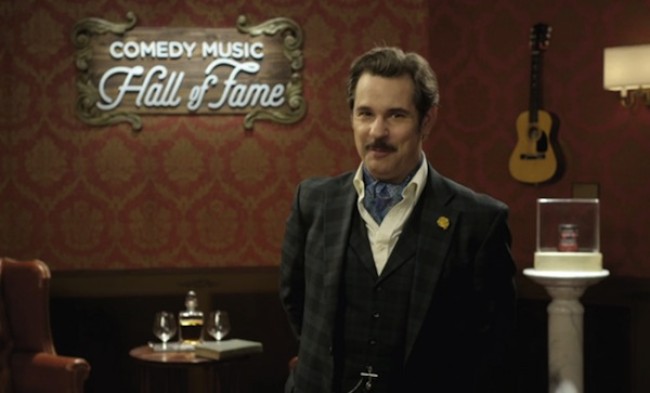 CollegeHumor and IFC have come together to bring the masses a celebration of musical comedy the likes of which no one has seen before. This FRIDAY (June 19) CollegeHumor's Comedy Music Hall of Fame honors the music form that gives us the giggles. The program will be hosted by the illustrious Paul F. Tompkins (No, You Shut Up!, Comedy Bang! Bang!) and include not only the best of comedy music, but also debut exclusive new videos. There will also be sketches and interviews including musical geniuses like Tenacious D, The Gregory Brothers, Trevor Moore, CDZA, Rachel Bloom and Patrick Noth, and comedian Scott Aukerman. PLUS, the great Weird Al Yankovic will be inducted into the Comedy Music Hall of Fame. Is there a greater honor? We think not! Check out this sneak peek music video called If Canadians Made A Rap Diss Video, starring Siobhan Thompson and Patrick Cassels to tease you silly. The wait is almost unbearable!
Mentions: CollegeHumor's Comedy Music Hall of Fame airs Friday, June 19 on IFC at 10pm ET/PT and on CollegeHumor.com immediately following the first broadcast. Image by IFC.