Quick Dish: The WITCH HUNT Is On TONIGHT 6.19 at The Mystery Box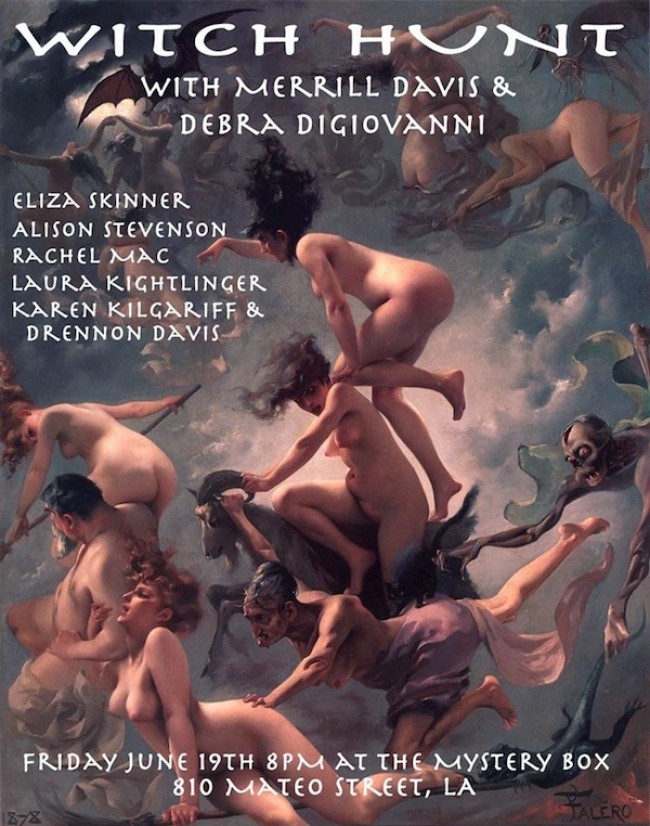 Double, double toil and trouble; fire burn, and comedy bubble TONIGHT at the WITCH HUNT. Sure, that's not exactly what Shakespeare said, but I think he would totally be up for an evening of dark revelry. What spells will be cast? What comedic spirits will be summoned? Find out as hosts Merrill Davis and Debra DiGiovanni offer up these pythoness and warlocks of laughter for judgement:
ELIZA SKINNER
ALISON STEVENSON
RACHEL MAC
LAURA KIGHTLINGER
KAREN KILGARIFF & DRENNON DAVIS (who just showed off their witchcraft on CONAN)
Don't worry, the only thing burning this night are the dollars in your pocket. It's FREE!!!
Mentions: Doors 7:30pm. Show 8pm. FREE!!! The Mystery Box is located at 810 Mateo Street, LA.