Video Licks: It's Day TWO of GLENN HAS IDEA$ ft. Adam Clayton-Holland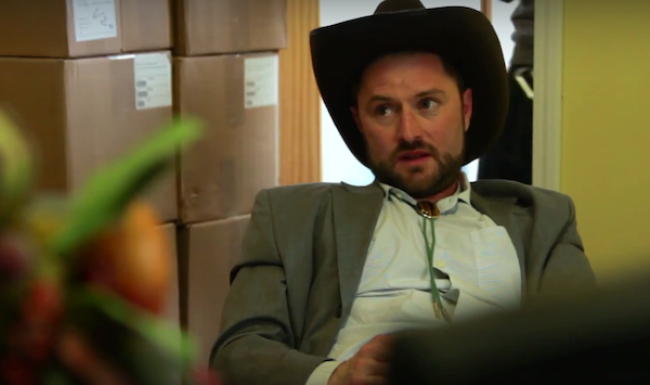 Communists, look away now. OK, now that that's been taken care of, we know you're already on board the GLENN HAS IDEA$ bullet train after watching the first episode, so we thought we'd give you even MORE. Sexpot Comedy brings you episode TWO which stars ADAM CAYTON-HOLLAND of The Grawlix and Those Who Can't coming to truTV soon. This time Glenn (Andy Juett) dabbles in politics on Lloyd Ricky's campaign for Omaha City Councilman. Enjoy!
Featuring Andrew Orvedahl as Rick, Matty O'Connor as Reggie, Adam Cayton-Holland as Lloyd Ricky, and Andy Juett.
Mentions: Look for another episode of GLENN HAS IDEA$ at Sexpot Comedy tomorrow!