Video Licks: Tig Notaro Talks About Her Revealing HBO Special on Conan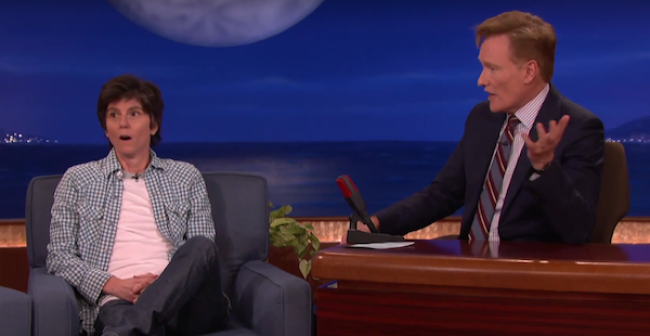 Grammy-nominated Tig Notaro will unleash her HBO special Tig Notaro: Boyish Girl Interrupted this weekend. The comedian made a stop by CONAN to promote the special where she performs topless. Notaro, of course, exposed herself in an effort to dispell the taboos of breast cancer and mastectomy surgery. The host was so inspired by Notaro's story he showed off a little skin for the audience as well. Put on your sunglasses, folks!
Mentions: Watch CONAN weeknights at 11/10C on TBS. Check out Notaro's special this Saturday, August 22nd at 10pm on HBO.