Quick Dish: Shine Those Pearly Whites at FROWNTOWN Tomorrow 10.24 at Basic Flowers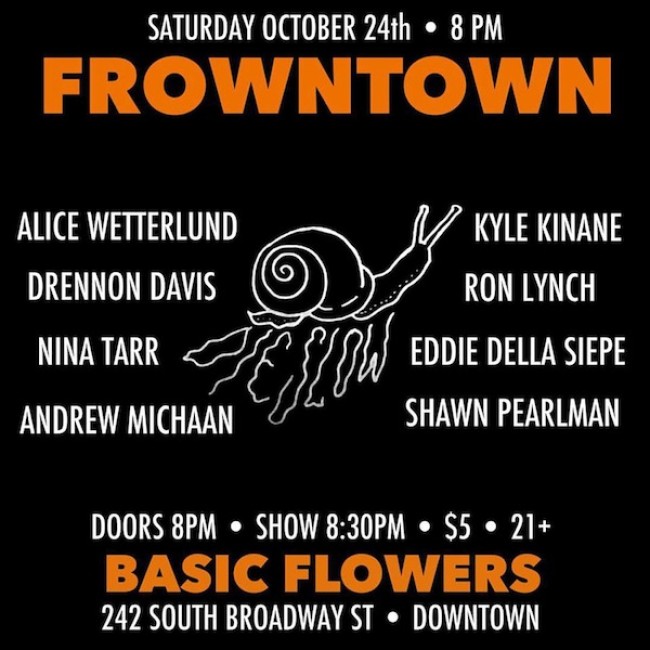 Erase that frown from your weathered face TOMORROW, October 24th, at Basic Flowers in DTLA. FROWNTOWN is the show that will flip that frownie faster than you can say "smile!" This lineup is so tremendous there's no way you are leaving the venue a sour puss:
Kyle Kinane (Comedy Central, Drunk History, Conan)
Ron Lynch (Home Movies, Adventure Time, Bob's Burgers)
Drennon Davis (Last Comic Standing, Imaginary Radio)
Alice Wetterlund (Silicon Valley, Girl Code)
Eddie Della Siepe (Just For Laughs, Video On Trial)
Andrew Michaan (Bridgetown Comedy Fest, Riot LA Fest)
Shawn Pearlman (Key & Peele)
hosted and curated by Nina Tarr (Nervous Jerk, Buzzfeed)
Laugh, drink, and party supreme!
Mentions: Doors 8pm. Show 8:30pm. $5. 21+. Basic Flowers is located at 242 South Broadway Street, Los Angeles.