Icing: Give 'Em Hell, JERMAINE FOWLER
JERMAINE FOWLER's comedy career is not only attached to a shooting star, but there seem to be rocket launchers powering that incandescent body. Jermaine will not only be starring in his very own Showtime special airing TOMORROW, December 11th, but his North American comedy Give 'Em Hell Tour kicks off in January '16, his multi-camera comedy project inspired by real life was picked up by CBS, and he stars in the delightfully irreverent truTV sketch comedy show Friends Of The People. Somebody get fan, this guy is on fire! Read along as we get the 411 on the special, Jermaine's family, comedy roots, and his penchant for science and the Japanese language. Enjoy!
COMEDY CAKE: ジャーメイン , (That's Jermaine in Japanese) you have been a busy man! Let's talk about your upcoming Showtime stand-up special for starters. How did your family and friends react when they found out they'd be interviewed for the special?
JERMAINE FOWLER: Nice kanji dude!!!! But I think you messed up the fourth character! (Laughs)
So the interviews. They didn't want to do it. They were extremely shy. Especially my Mom. Aunt Kathy was ready though, she loves the camera. The director and I just had reassure everybody that they wouldn't look like fools and the questions were easy to answer.
CAKE: Curse you, Google Translator!
CAKE: What was it like going back to those old haunts that are the subject matter for some of the jokes in your act?
JERMAINE: Well, I go back those landmarks every time I visit home. Sometimes I go back to the clothing store I lost my virginity in or the sidewalk I lost my first fight. I'm a nostalgic guy. but It was so damn surreal to be actually filming there for the world to see. Usually those places had secrets only family and friends knew about, but now all that's changed. And by "secrets" I don't mean murder scenes or something.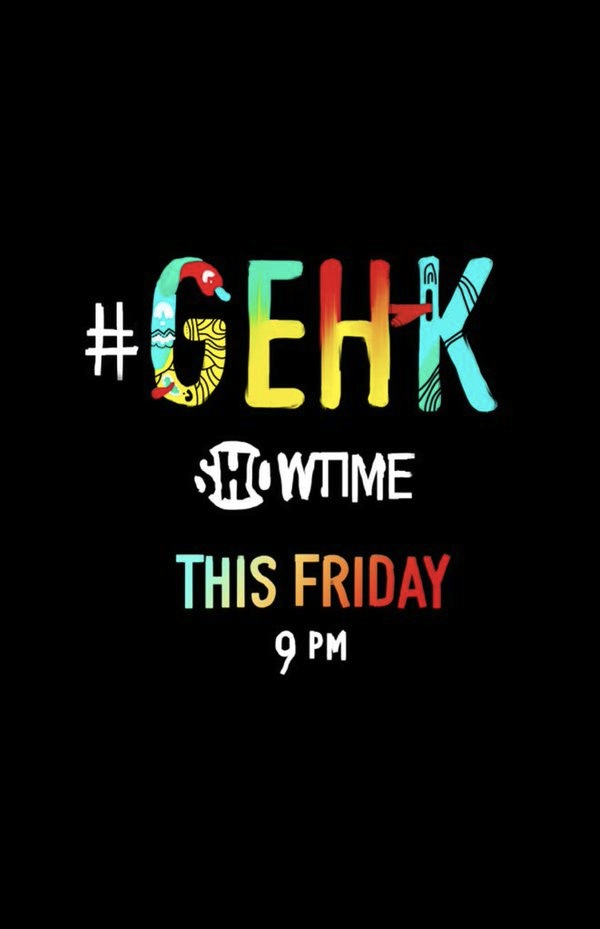 CAKE: There's a touching moment in the special where your father gets emotional about having to let go when you moved to New York. (Yes, I sobbed, too.) Was it your intention to include juxtaposed moments like that in the special?
JERMAINE: Nah, it wasn't my intention. My intention was to have everyone be retrospective and funny But in doing so people get introspective and get moved. In the edit I saw that moment and even the director cried like a baby. So I said, "Welp, I guess we gotta put that in there. Let's hope his street cred won't be tarnished." My Dad is an amazing person. He's made me who I am so that part in the film meant a lot to me. I've seen my Dad cry a lot so this ain't nothing new (laughs).
CAKE: One of the highlights of the special for me was the bit in which the audience finds out a mind-blowing truth about your younger brother Jamal's speech impediment. I was dying both of laughter and guilt. Do you find it's the true stories that are often more laugh-inducing than the bits that are fabricated in the mind?
JERMAINE: Hmmmmm both can produce laughs. You can tell a fabricated story to express a certain truth. Dave Chapelle's Black Hostages bit was fabricated. No he didn't encounter a Terrorist on a plane but he used the tale to explain why Black hostages aren't good incentives for a terrorist to get what he/she wants. I prefer to talk about true stories because that's my therapy. Of course there are embellishments, but I do text my Mom to fact-check every event (laughs). Sometimes true stories are so real that people don't laugh. A few times I've done the Fat Tongue bit and it just made the audience sad. Pussies. Sometimes they didn't laugh because they couldn't believe it. Haters. Sometimes my Brother, who the joke is about, didn't laugh because he embarrassed. Understandable.
CAKE: Who are some of your favorite comedic storytellers?
JERMAINE: Pryor, Murphy, Burr, Oswalt, Kevin Barnett, Josh Rabinowitz, Lil Rel, Lucas Bros, Mike Birbiglia, Gary Gulman, and Chris Gethard.
CAKE: During the special you bring up watching Cosmos with Neil deGrasse Tyson. Being a self-described nerd, was science always of interest to you growing up as much as say, acting or comedy?
JERMAINE: FUCK YEA! I still wanna be a fuckin scientist! My Mom used to buy me microscope sets and I'd do experiments with them, it was the happiest I've ever been. I was one of the top students in my biology class. But that science dream is dead. Unless Tyson watches the special and takes me under his wing. We both have great hair.
CAKE: What would be your suggestion to Mr. deGrasse Tyson to score a BET award?
JERMAINE: Do a cameo in Real Husbands of Hollywood. Let's the streets know he was actually from the hood and moved on to become an icon. More black kids should know about him, he's an inspiration. But BET hasn't had any intelligent programming since Tavis Smiley got canceled so Neil doesn't have to worry about that award. The hood respects Neil.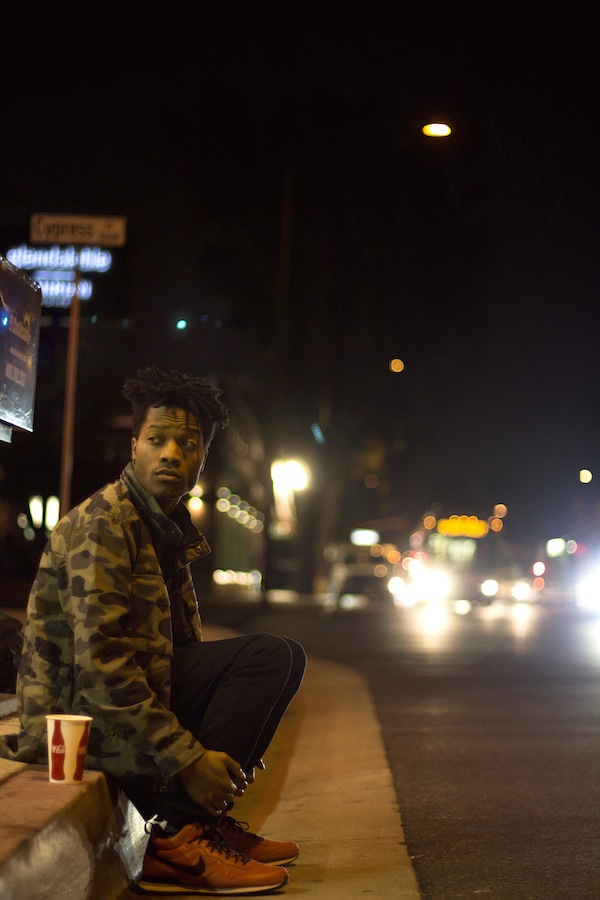 CAKE: Who were some of your biggest role models growing up and why?
JEMAINE: Batman, Stone Cold, Daffy Duck, and Nicholas Cage. They just didn't give a fuck. I always loved badasses. So I acted like it in school. Terrorized my substitute teachers. I was a plague.
CAKE: Another fun fact we learn during your special is that you are a twin. It seems awfully serendipitous that you would be working with The Lucas Brothers, Kenny and Keith, on your truTV sketch comedy program Friends of The People. What was it like meeting the fellow twins and comedians for the first time?
JERMAINE: Pure jealousy. I was like these damn in-synch twins are stealing my shine (laughs). I love Keith and Kenny they're my brothers. I wish Jerome and I were performing together. We actually had a rap crew, but it fell apart after Jerome destroyed me in a rap battle. Rapped about how I used to wet my bed. You don't rap that shit in public.
CAKE: As both writer and performer on Friends of The People do you make the shots when it comes to selecting the eclectic cast of guests that visits the show? What have been some of your favorite sketches?
JERMAINE: Yeah we all had a hand in selecting guests. We all loved that process. We wanted to choose guests that were obscure, talented, and left a mark in our lives. From X-Pac to Kel Mitchell. Billy Krotty, Coffee Butt, Black Wolverine, Cargo Shorts, and Squirrel were my faves.
CAKE: Can you tell us a little more about the multi-cam family comedy you sold to CBS focusing upon your parent's struggles as young caregivers to you and your siblings?
JERMAINE: I was just inspired to do a show about my parents raising me so young. I play a young dad who had kids before getting married while in High School. The show starts with him being 27 and still dealing with responsibilities of trying to raise a family. I wanted to keep it real, give it some heart, but add my own humor to it obviously. It's that simple. We're still scripting phases now and it's hilarious.
CAKE: This is the second network sale you've made. What are the best and worst parts about writing for television?
JERMAINE: For me is that I have to translate my humor for a wider audience so I have to reassure the execs to trust me, I'm a genius. Sometimes the darker or more non-sequitur stories I write may not come off funny at first, but if the truth and heart is there it'll definitely work. I love challenges. I really love challenges. Plus, I know the family sitcom world needs some fresh air so I just stick to my guns.
CAKE: Getting back to your upcoming special, can we talk about the merch? Those are some of the most hilarious T-shirts I've seen in a while. Some of the content is so NSFW it's not visible on Red Bubble. Did you choose what jokes would be brought to life through the eyes of an artist?
JERMAINE: Yes! The merch is amazing. I asked my buddy Jeremy Nguyen to design certain punchlines I do in the special and he knocked it outta the park. I've always wanted to see my jokes worn by my fans and I thought this was the perfect time. My favorite is the "THE KKK TOOK ALL THE MEAT" tee.
CAKE: What does 2016 hold for Jermaine? Will you be revisiting those Japanese lessons of your youth?
JERMAINE: 2016 will be me developing and starring in my own projects. I don't wanna spill any beans because I love surprising people on Instagram. But I'm in this for the long-haul so it's not just about 2016, I'm looking forward to 2020. There have been so many flashes in the pan and overnight successes you don't hear about the following year. So I'm just making sure I leave my mark selectively. Oh I text my old Japanese teacher from time to time. She's still on my ass about my hiragana and katana. So I practice on napkins so she doesn't slap me. Sensei will slap you.
CAKE: ありがとう (Thank You), Jermaine.
Mentions: Jermaine's special Give 'Em Hell, Kids drops tomorrow 9pm ET/PT on Showtime TV. Snatch tix for the Give 'Em Hell tour and buy merch HERE. Be sure to follow Jermaine on Twitter. Feature image by Tyler Ross.