Video Licks: MELISSA McCARTHY Hosts SNL For The Fourth & One Sixteenth Time
This weekend Melissa McCarthy promoted her new movie The Boss by hosting Saturday Night Live. Of course, that was not the highlight of her appearance. The opening monologue really got the laughs rolling with a celebration of McCarthy joining the SNL Five Timers club. We thought McCarthy was joining the ranks of hosting history with former guests like Tom Hanks, Steve Martin, Elliott Gould, Danny DeVito, Alec Baldwin, John Goodman, Christopher Walken, Drew Barrymore, Justin Timberlake, etc.. Alas, Kenan Thompson showed up in his #5 costume to break some bad news:
Melissa McCarthy 5-Timers Monologue (Click image)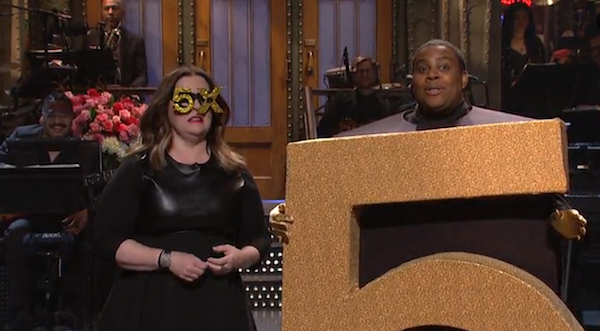 That damn 40th year anniversary show!
McCarthy won us over yet again with some of her classic physical comedy in a sketch that had me choking on my popcorn. Watch as McCarthy gets a little too frightened at a movie screening of "The Cul-De-Sac":
Test Screening (Click image)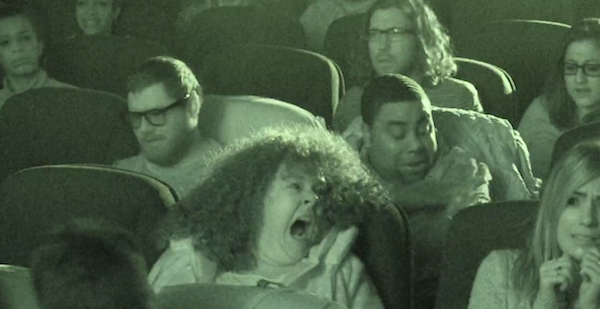 McCarthy wasn't done getting dirty though. Not only does she give Kyle Mooney a good saliva lathring in this "Pick-up Artist" sketch. She excels at cracking Leslie Jones' composure.
Pick-up Artist
And last but not least McCarthy reprised her role as a kitty lover in this Valentine's Day cat adoption giveaway sketch. Love is in the air. Meow.
Whiskers R We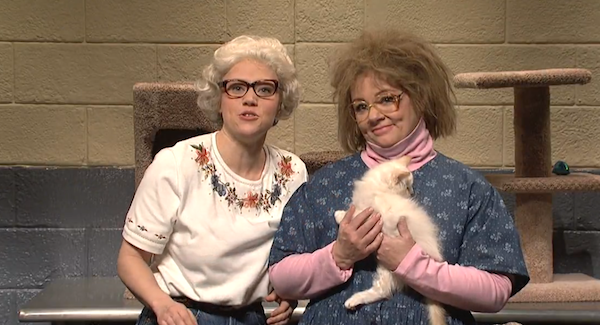 Mentions: Watch SNL Saturdays 11:30/10:30C on NBC.