Icing New York: ONE IDIOT, Sketch Comedy Strength in Numbers
I think we now hold the record for largest sketch team ever interviewed on Earth. Don't hold me to that statement, but it sounded pretty official. What is true is that a sketch team is the sum of it's parts. ONE IDIOT is an 11 member sketch team and, most assuredly, an unstoppable, united comedy force. The group was formed by the Upright Citizens Brigade Theatre as part of Maude Night, the Monday night sketch program at UCB Chelsea. What has set One Idiot apart is their highly creative spirit. Their shows often have a running theme. You may see a night at a crazy teenage makeout party or the whole team performing while running a marathon on stage. In their Tennessee Williams parody What The Horse Saw, instead of performing just a series of sketches, the team wrote a script so connected it would be indistinguishable from a one-act play. They debuted the work on Maude Night and the experimental leap has paid off. The play ran for nearly a year and has lead to regular spots at UCB Chelsea plus new half-hour sketch shows bi-monthly. Read more about Jon Bershad, Caroline Cotter, David Charles Ebert, Andrew Ashbrook Freed, Allie Kokesh, Kristy Lopez-Bernal, Carrie McCrossen, Nathan Min, Maggie Ross, Davram Stiefler, and Katelyn Trela, otherwise known as ONE IDIOT. Also, catch them at UCB this September.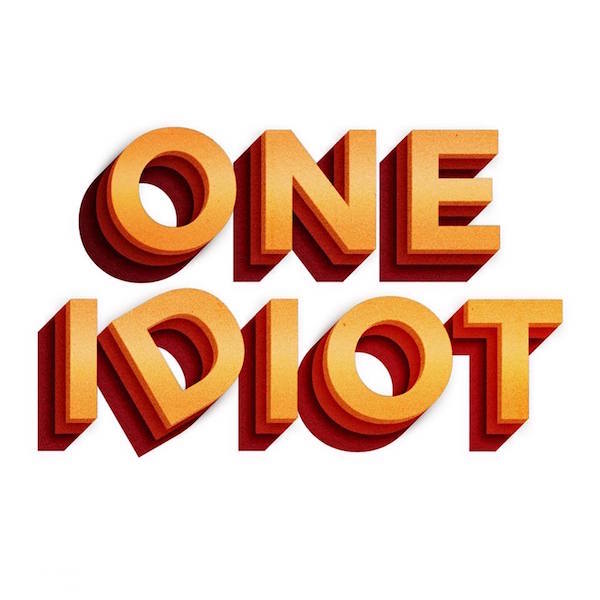 COMEDY CAKE: How did all eleven of you meet and become One Idiot? Also, who came up with the team name?
ONE IDIOT: One Idiot was originally formed as a "Maude team," (a house sketch team,) at the Upright Citizens Brigade, by the artistic director. Many of us met for the first time on this team, though some of us had worked together before on various teams or other comedy projects. We came up with the team name together in a very scientific way. See attached image. Majority rules.
CAKE: What do you feel is the ideal size for a sketch group? Or is there one?
ONE IDIOT: Honestly, 11 people is on the large side. It can be tough communicating with such a large group. But having a large number also helps us work on lots of projects concurrently. We're making web videos, putting up new stage shows, and traveling to perform all over the country.
CAKE: Who does the majority of the writing in the group?
ONE IDIOT: The team has five writers who write our shows as a group. The process is different for each piece. Sometimes each person will write their own subsection of a script, or their own standalone sketch. Other times, all five will cooperate on one larger piece. The six actors on the team pitch ideas for characters and jokes. And the whole team contributes to punching up and tweaking so that we can get the strongest show possible.
CAKE: How do you assign roles for your shows/plays?
ONE IDIOT: Usually the writers have some idea of who they'd like to cast in their sketches. Oftentimes they make the call. We also hire fantastic directors to work on our stage shows, and they have a say in casting as well. Occasionally two actors will fight in a ring and the last one standing gets the part.
CAKE: Sounds quite fair. How do you come up with concepts for your sketch shows? You've certainly had some interesting ones.
ONE IDIOT: We sit around a table and brainstorm and fight.
CAKE: Even more democratic. What material do you have planned at UCB?
ONE IDIOT: The new show we're developing is a spooky, scary sketch show called One Idiot's Stories to Please the Devil. Oddly enough, it might be one of our least dark shows. It's very silly. And I think it's the closest thing to a classic sketch show we've done so far.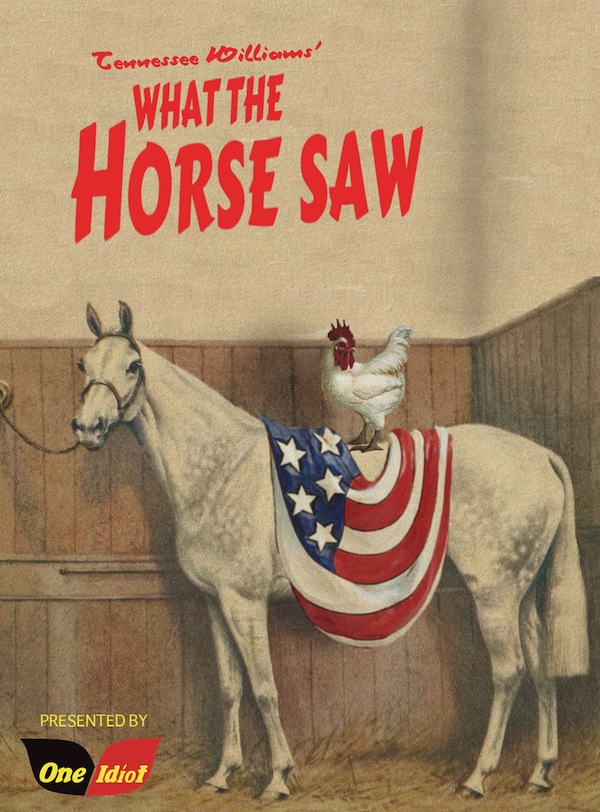 CAKE: Will you be doing more one act play parodies like "What The Horse Saw?"
ONE IDIOT: It's hard to say. I know we're excited to take WTHS to UCB LA this fall. The actors still have a blast performing that show. But whatever we do next, we want to keep making fun sketch shows that are ambitious and tonal and most of all, funny.
CAKE: One of your shows included the team performing while running a marathon. How did you prepare for such an undertaking? Did you ever slip on all the sweat on stage?
ONE IDIOT: You might not know this, but under our costumes, we are all super hot with abs of steel and the endurance to run multiple marathons back to back. We are ironmen.
CAKE: But of course! What do you think are the key ingredients to becoming a great sketch team?
ONE IDIOT: Patience. Energy. Playfulness.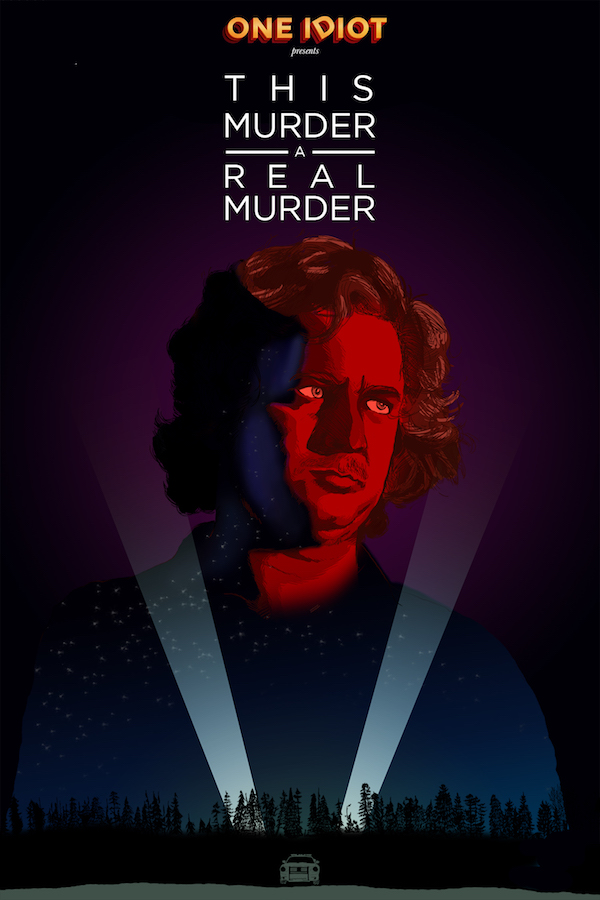 CAKE: Who has the biggest sweet tooth in the group? Consensus, cake or pie?
ONE IDIOT: Carrie. She is always eating a cookie. Cake.
CAKE: Finally, a sketch team who gets me. Who is your favorite sketch group performing in New York right now?
ONE IDIOT: Our show has been paired frequently with OSFUG, and those guys are great. High energy fun.
CAKE: What projects do the members have lined up, in addition to the One Idiot spots at UCB?
ONE IDIOT: Check out Dave Ebert on MTV's Joking Off Season 3! Carrie has a solo show running at UCB, (MILP: Moms I'd Like to Portray) Drew has a short film which will be appearing in Austin Sketch Fest.
Mentions: Check out One Idiot's This Murder A Real Murder TONIGHT at UCB Chelsea with "The Bride of Murdery Heights." Click HERE to see The Workout 9.14 and a One Idiot show with OSFUG 9.19. UCBT Chelsea is located at 307 W. 26th St., New York, NY 10001.