Video Licks: Watch a Lip Sync Battle Royale between Fallon, Merchant, & Gordon-Levitt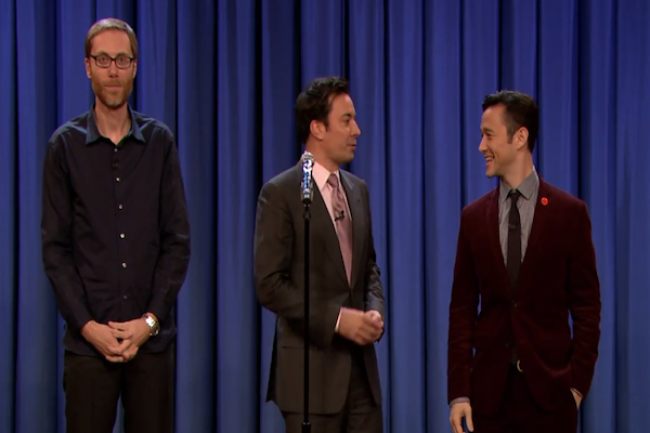 Britney Spears should be cowering in her sparkly boots because Jimmy Fallon and guests Stephen Merchant and Joseph Gordon-Levitt showed off some serious faux-singing skills during the lip sync battle of the century. The guys took turns lip syncing sections of well known songs on Jimmy's Late Night program. The lithe yet nimble Stephen Merchant nailed DJ Jazzy Jeff & the Fresh Prince's "Boom! Shake the Room" and Beyonce's "Single Ladies." Jimmy tackled 80's classics, the Human League's "Don't You Want Me" and A-ha's "Take on Me." And last but not least, the multi-talented Gordon-Levitt mastered Elton John's "Tiny Dancer" and Nicki Minaj's "Super Bass." Watch and just try to choose a winner.
Mentions: Watch Late Night with Jimmy Fallon weeknights 12:35 am E/11:35 pm C on NBC.