Video Licks: The Biebs gets a whippin' on 'Between Two Ferns'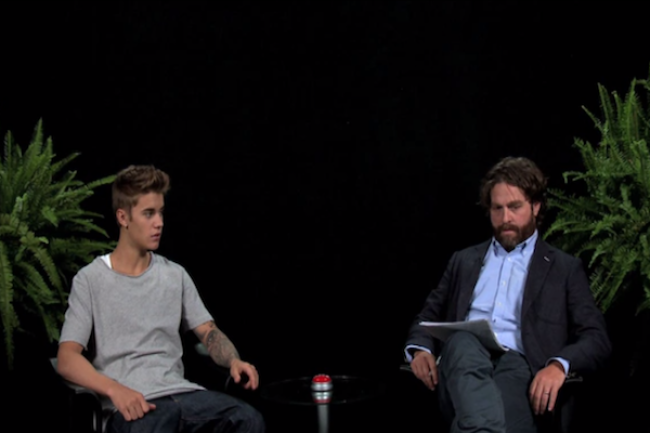 Zach Galifianakis is back with our favorite Funny or Die web series Between Two Ferns. Zach's guest this go-round is the pop music/media sensation Justin Bieber. The topics were as hard-hitting as ever with Zach discussing Bieber's latest embarrassing social blunders. At one point Zach deems it necessary to inflict a little corporal punishment on the unruly teen heartthrob. Prepare to laugh your Belieber socks off.
Mentions: Watch more Between Two Ferns HERE.