Video Licks: Watch The Trailer For Schuyler Helford's Agoraphobia Sitcom Series INDOORSY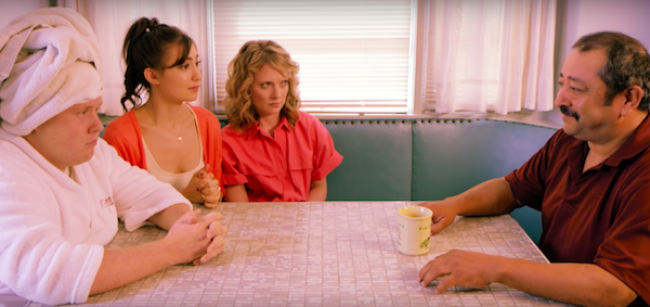 It doesn't get much more original than a sitcom web series about three agoraphobics who open a day spa inside their apartment. Yeah, how does that NOT spark your interest? LA-based comedic actress and writer/co-creator of the #Cybriety series, Schuyler Helford (Anger Management, The Middle) invites you into the world of three agoraphobics (fear of "open spaces, public transit, shopping malls, or simply being outside the home") who try to expand their tiny worlds by moving in with each other where they create a "Spa-partment." The INDOORSY series stars creator Schuyler Helford, Jimmy Bellinger (Liv and Maddie, Geek Charming, The Middle), and Lily Rains (Henry Danger, Madoff). Regarding the inspiration behind the series' unique premise, Helford says, "The idea that inspired me is this "order-in" lifestyle we're surrounded by today…Grubhub, Amazon, Seamless, etc. I never have to leave my home. I wanted to create a world of characters who, because of extreme circumstances, can't leave their apartment, but still try desperately to bring the world into them. So if you've ever walked your dog on a 30-foot leash out your second story window, invited Tinder dates over for a daytime massage, or soaked in a bathtub-jacuzzi to simulate your mother's turbulent womb, this web series will feel very familiar. If not, maybe you'll learn something from these expert 'insiders.' The five episode series will be released at once September 28th on Schuyler Helford's YouTube channel. Get excited with this trailer!
Mentions: Learn more about Indoorsy HERE. Look for updates about the series on Twitter & Instagram.