Quick Dish LA: RABBIT HOLE WITH JAY & RORY Debuts 11.30 at Meltdown Comics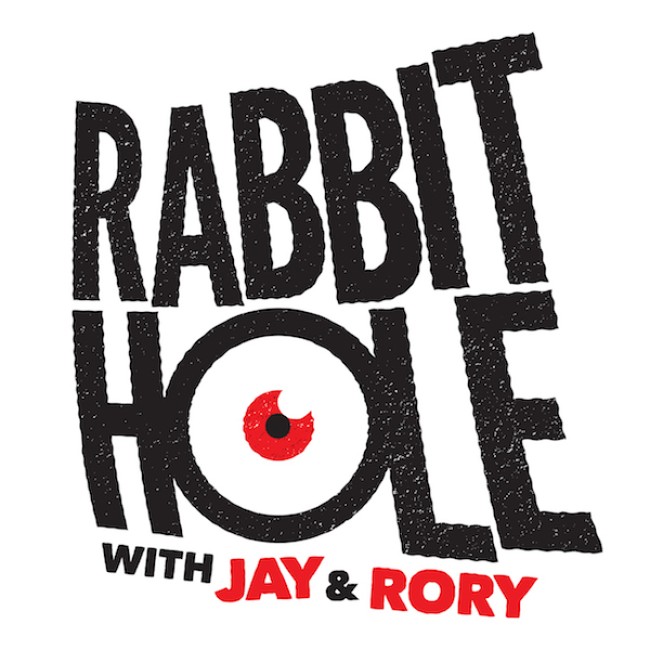 Can we have a short moment of silence for The Meltdown's 6 year run at NerdMelt. OK, now that that's over, it's time to replace a wonderful comedy show with something even more glorious. Where the The Meltdown with Jonah & Kumail once stood will be a RABBIT HOLE, starting November 30th at Meltdown Comics. No, not a literal gaping chasm but a comedy show hosted by Jay Larson (Conan, The Late Late Show) and Rory Scovel (Those Who Can't, Ground Floor). This stand-up showcase, produced by Caitlin Durante, will feature a diverse mix of talent, from national headliners to jazzy new up-and-comers. The show kicks off its Wednesday schedule with this debut lineup from Wonderland:
Joe Mande (The Good Place, Parks & Rec)
Kate Berlant (Netflix's The Characters, Transparent)
Todd Glass (Tosh.0, The Daily Show)
Bridey Elliott (Silicon Valley, Search Party)
Baron Vaughn (Conan, Grace & Frankie)
+ a SURPRISE GUEST!
Don't be late for this very important date!
Mentions: Show 8:30pm. Rabbit Hole tix available HERE! $10! The Nerdist Showroom at Meltdown Comics is located at 7522 Sunset Blvd., LA.