Tasty News: Give the Gift of "Ryan Bartoski's Emotionally Relative Trading Card Guide"
Have you got to that holiday online shopping yet? Forget Black Friday and Cyber Monday and Small Business Saturday and Green Monday and whatever day it is, there's a tantalizing book at Devastator Press just waiting for your greedy self. Ryan Bartoski's Emotionally Relative Trading Card Guide is a parody of the old Becket Baseball Price Guides that once haunted a very specific author in his pre-internet youth. Trading card enthusiasts and comedy-philes will get a kick out of this guide that gives you the true values of trading cards like the Howard the Duck one that got Ryan all nether excited and that Garbage Pail Kid Fryin' Ryan one because, of course, twinsie names! The print book ships TOMORROW, December 14, but you can get your hands on the digital one NOW!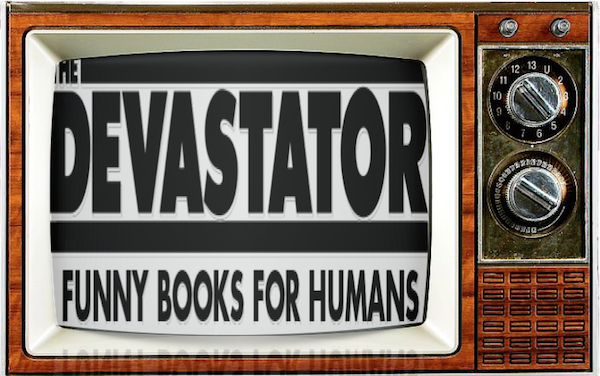 For no particular reason, Lee Keeler is the producer of The Hour of Power Hour at the Improv Hollywood, the founder of the Green Gravel Comedy Fest in central Iowa, and occasional contributor to Comedy Cake. He also writes books when he's not busy with that other stuff.
Mentions: Get your hands on this hot ticket item at Devastator Press!