Video Licks: KEN KIRBY Is The Man of Many Asian American Faces in The Comedy Pilot MADE IN CHINA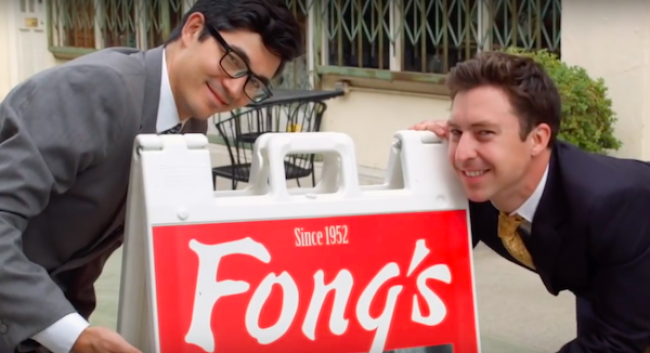 "America is the land of opportunity. It's a land where if you put yourself out there and you invest and you double mortgage and you max out all your credit cards, eventually you're gonna succeed." Amen to that! Those are the words of Gary Fong, one of the four Asian American immigrant characters brought to life in the comedic "mockumentary" MADE IN CHINA. Fong, a jack of all trades entrepreneur, Chanks Bentley, a country rock singer, Knock Knoy, a hair/nail salon employee, and Estaban Chow, a Chinese/Mexican born hustler, come from varied social and economic backgrounds and try desperately to pursue their big dreams, much to the delight of the audience. The four stereotypical characters have something else in common. They are all wonderfully played by the pilot's co-creator/co-writer Ken Kirby (The Gay and Wondrous Life of Caleb Gallo). Kirby's partner in the comedic venture is David Bilfeld (Gotham). Even though these larger than life characters have their own humorous quirks and failings, they are resolute in their pursuit of their individual dreams. Who doesn't love an Everyman?! Enjoy this jocular sketch comedy pilot!
The pilot was directed/edited by Adam Siegel.
Mentions: Find out more about Ken Kirby's projects HERE!