Tasty News: JOSH FADEM & DICKER TROY Hit The Road For The West Coast KISS MY ASS Tour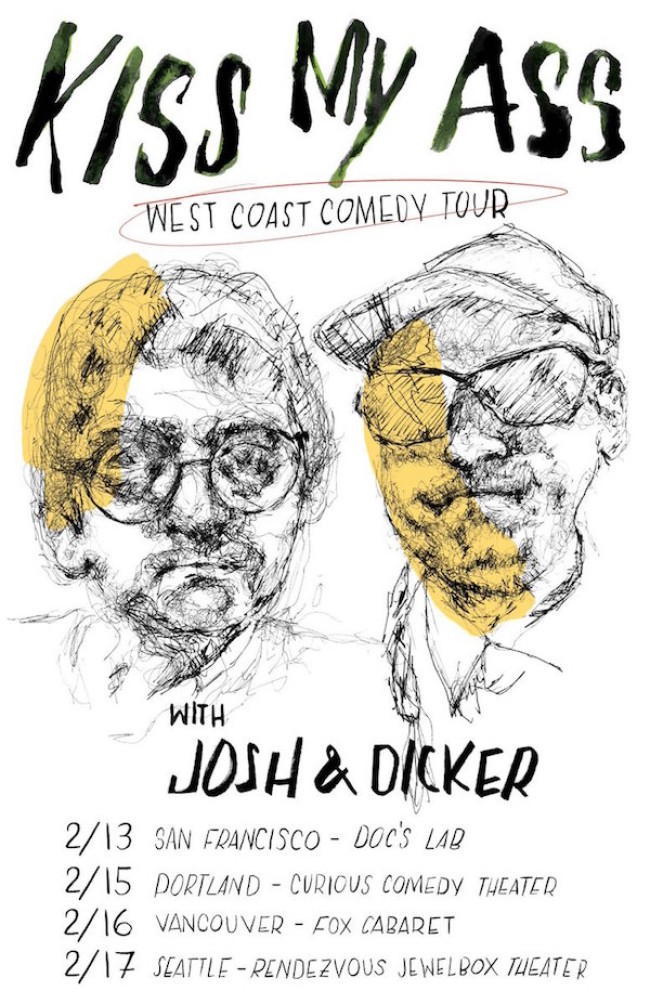 Hey West Coast kids, comedy fun is heading your way this February. Josh Fadem and Dicker Troy (aka Johnny Pemberton) will be delighting you for FOUR riotously funny nights with their KISS MY ASS tour. But what will make me laugh? Some boisterous conversations between your loving host/MC and fly DJ that will most likely end in some type of musical number or interactive piece or something entirely different. Did we mention the equally unique and jocular Lizzy Cooperman will be featured on this tour? Yay! If you are ready for a decent into madness via kooky, spontaneous entertainment, this is the tour for you! Watch as the gang gets in the mindset for their upcoming tour in this awesome tease:
Oh, and I almost forgot. Here are the dates:
2/13 San Francisco – Doc's Lab
2/15 Portland – Curious Comedy Theater
2/16 Vancouver – Fox Cabaret
2/17 Seattle – Rendezvous Jewelbox Theater
Mentions: The video was directed by Robbie Pickering and produced by Shereen Younes.