Video Licks: It's The Show Before THE GORBURGER SHOW ft. Chris Hardwick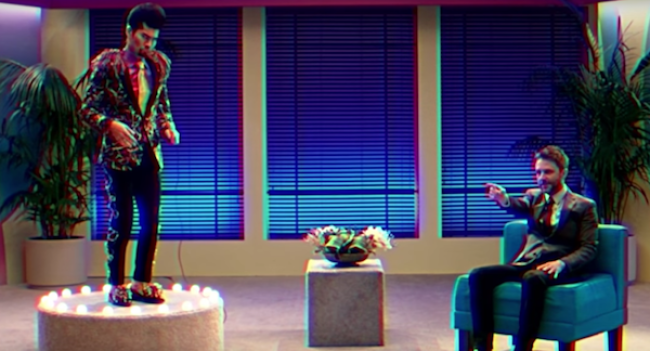 Just when you thought Chris Hardwick couldn't possibly have another talk show, he strikes again! Watch as this man of many talk show hats hosts the The Beforeburger Show. It's more of the discussions, behind the scenes antics, and exclusive clips you've come to expect from the host, but with one giant flesh-eating guest. Gorburger better keep his eye on The Tokyo Fever! Will the Nerdist just be another tasty treat?
Mentions: Watch The Gorburger Show Sundays at 12a/11c on Comedy Central. Watch the full episode ft. Hardwick and Larry King at Comedy Central (TV subscription required).