Tasty News: New Comedy/Food Podcast YELLING ABOUT PÂTÉ with Comedian Karl Hess & Chef Joel Miller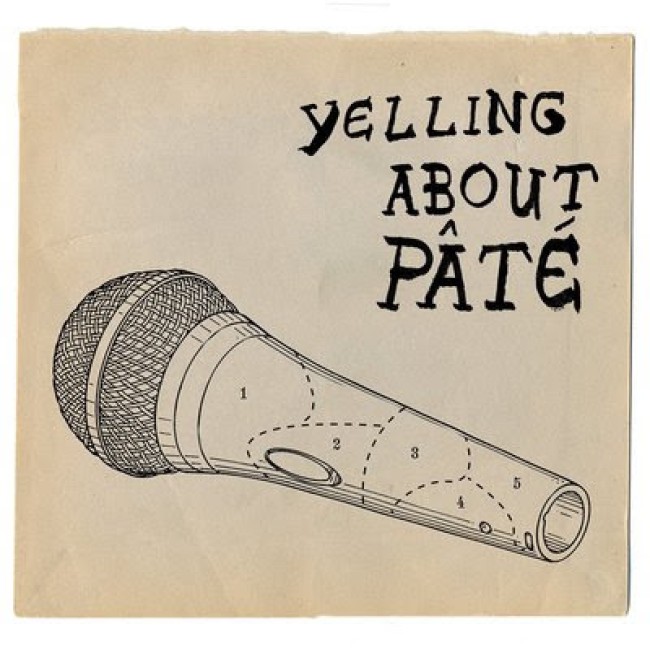 Hard to believe, but there is actually more than one comedy/food podcast. One of my favorite food related podcasts is Dining with Doug and Karen. I can't tell you the number of times I salivated listening to that show. Where Doug Benson and Karen Anderson mainly focus their attention on the consumption of chef delivered cuisine and their foodie guests, the new comedy/food podcast YELLING ABOUT PÂTÉ ventures into the back of the room AND back of the house. Co-hosts Karl Hess (host of The Elite Daily Show on go90) and comedy-lover/chef Joel Miller (executive chef at The Wallace in Los Angeles) give you their take on the restaurant and comedy world with commentary from real live comedians and chefs. From Angeleno dining to cheesesteak hoagies to chef friendships, this podcast has a little something for everyone. Savor "Yelling About Pate" like a fine wine and check out the first THREE episodes TODAY! Hey, you now know at least 2 food/comedy podcasts. Aren't you proud?
Episode 1 – The Van Dyke Conundrum : A stream of conscious introduction to the show, complete with facial hair talk and culinary tattoos.
Episode 2 – Randy Liedtke: Sandwich Renegade: A podcaster/comedian/food expert does his best to exist in the comedy and food worlds PLUS sandwiches get their moment in the sun.
Episode 3 – The Bellwether's Ted Hopson: Cleanest Floors in The Biz: The buddy chefs talk about the open kitchen trend, working on TV, chef beards and more!
Mentions: Look for new episodes on SoundCloud. This podcast is produced by Michelle Lanz of Southern California Public Radio's The Frame.