Video Licks: Watch UCB NY's Maude Team CHOIR Perform "Deer in the House"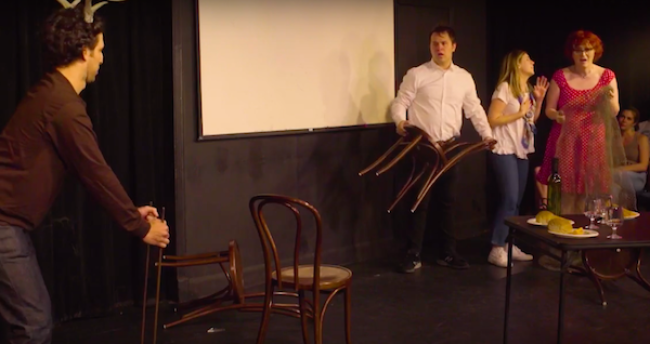 If you've ever doubted the power of comedy, let this live sketch from the UCB NY Maude team CHOIR give you new inspiration. Performed las week at the Upright Citizen's Brigade Theatre in New York City, we find a trans woman coming out to her family, only to face competition from a deer on the loose. Do they share more in common than we think? Enjoy Deer in the House!
This sketch was written by Jason Sweeten and features Chloe Marsh, Dan Fox, Anna Callegari, Doug Widick, Nanie Mendez. Direction was provided by Matt Fisher.
Mentions: Watch more live sketches from Choir on YouTube.