Video Licks: #Mamming is a Thing Now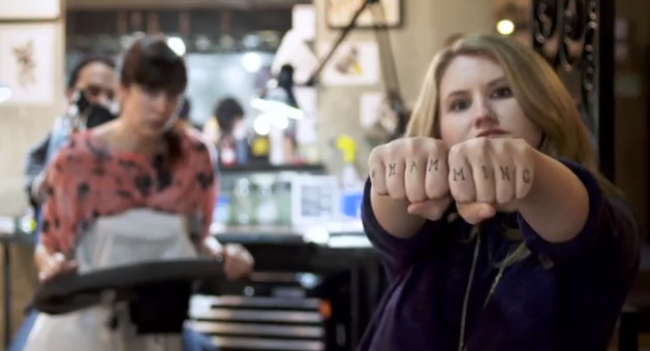 Being Breast Cancer Awareness Month and all there have been plenty of fun videos on the matter. However, the one that takes the boobie cake has to be the #Mamming campaign video. The awkward position that ladies find themselves in when getting a mammogram has gone viral. Is that The L Word's Erin Daniels? Yes. Is that Workaholics' Jillian Bell? Yes. Is it weird? Yes. Is it funny? Yes. Will it help with Breast Cancer Awareness? Definitely. Watch, laugh and #mam (can it be used as a verb?).
Mentions: Get more info at thisismamming.