Tasty News: WELCOME TO THE CLAMBAKE Podcast Talks to Musical Comedy Duo The Reformed Whores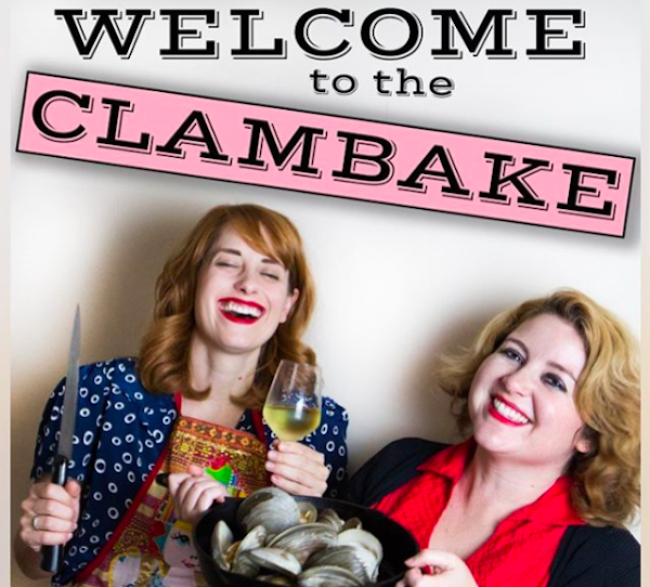 THE REFORMED WHORES, the country music comedy duo, who we just happened interview way back when, joined one half of the Welcome To The Clambake podcast this week to talk feminism, motorcycle rallies, Dolly Parton, Edinburgh Fringe, Weird Al and so much more. Welcome To The Clambake is the direct opposite of a sausage fest where hosts Lindsay Stidham and Angela Gulner explore what it means to be a feminist today. Every week they bring on a new guest and explore themes important to the female kind. It just so happens The Reformed Whores SING about modern female themes. They already reached a million views on their Reformed Whores channel, where they sing about mansplaining, waxing, pooping and more! Southern bred, but NYC based, Katy Frame & Marie Cecile Anderson just happen to belt out their popular Girls Poop Too tune for Lindsay on the podcast. Listen to more of their extraordinary life where they are touring fools (and that's a good thing). Enjoy!
Welcome To The Clambake with The Reformed Whores
Mentions: Welcome To The Clambake is a podcast by WhatsaCreative and Angela Gulner & Lindsay Stidham. Listen to more episodes of Welcome To The Clambake HERE. Follow them on Instagram and learn more about The Reformed Whores HERE.