Tasty News: Tyler Rothrock's TYLER OF NAZARETH, PA Out Today on Circus Trapeze Records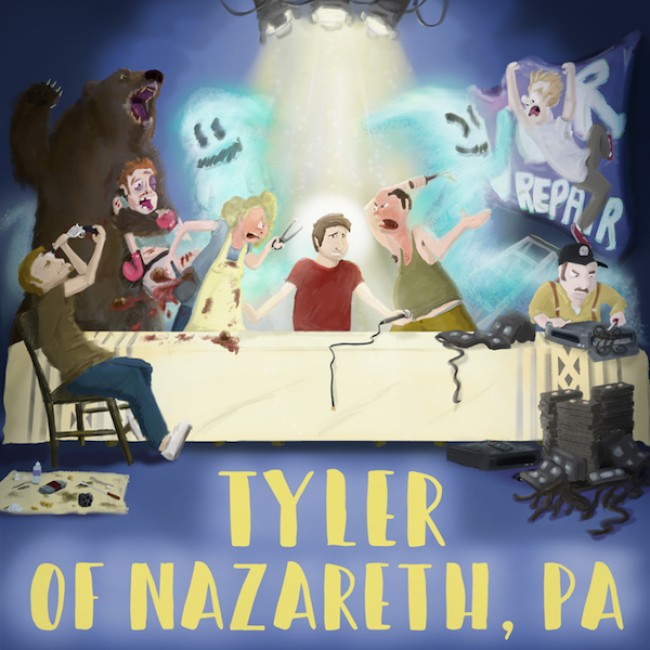 Comedian TYLER ROTHROCK has been performing stand-up comedy in New York City for the past 7 years, opening for familiar comedy stars like Bob Nelson, Rich Vos, Dave Attell and Michael Che. However, he hasn't forgotten about his small town origins. We get a taste of the comedian's deep-seated love and respect for his hometown in his debut album Tyler of Nazareth, PA, just released today on Circus Trapeze Records. On the album we not only learn about the comedian's small town experiences, but we get a sense of how his upbringing has instilled the values and fears he possesses today. Some of my favorite stories from the Lehigh Valley native include his ploy to cover up his co-worker's knowledge of having a comedy CD out, his alternative to using drug sniffing dogs, defending his friend's property with a hammer, being prescribed Adderall as a kid with ADD, and his panicked family flight to Italy. Do yourself a favor and pick the album up this weekend! Then you can tell your relatives and friends all about during the dreaded Thanksgiving dinner. Cheers!
Mentions: Pick up Tyler of Nazareth, PA at Circus Trapeze Records TODAY! Album cover by Sahar Adri. Tyler of Nazareth, PA is the second full release by Circus Trapeze Records, a label started by comedian Glen Tickle to release his own album (Yes, Really) in 2016.