Quick Dish NY: "Keith and The Girl" Live STAND-UP-ATHON 3.11 at The Tender Trap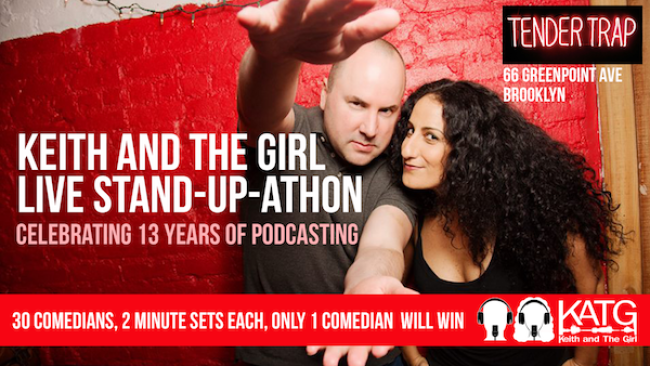 Anyone understand the rules of Olympic curling yet? OK, let me know when you do. At least there's one thing we can depend on and that's the hilarity of Keith and the Girl. The podcast has enjoyed 13 years of success bringing you current events, pop culture, politics and the intimate details of hosts Keith Malley and Chemda's lives. In honor of the anniversary of this pioneer podcast, they will be throwing a live stand-up comedy competition called the STAND-UP-ATHON featuring a bunch of your favorite NYC comics at Brooklyn's Tender Trap. You will be treated to two minutes of Keith and The Girl material from each comic, and ONLY ONE comic will win it all. Look out for these names among the over 30 comedians who will participate
Headeliner Tim Dillon (Comedy Central & Netflix)
Emma Willmann (Crazy Ex-Girlfriend)
Kenny DeForest (Late Night with Seth Meyers)
Marcia Belsky (Night Train with Wyatt Cenac)
Matteo Lane (Colbert)
Petey DeAbreau (NYC Blunt Club)
& so many more!
Don't miss out on being a part of this momentous occasion, kids!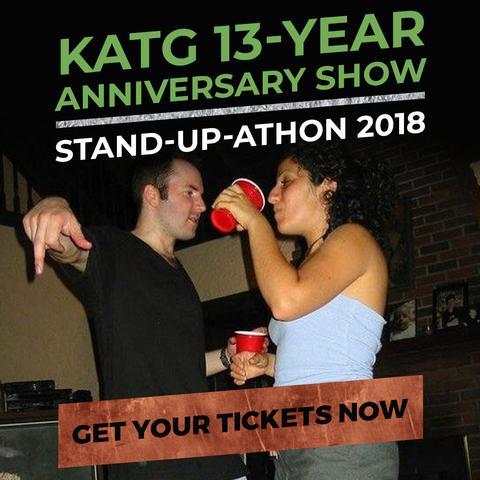 Mentions: Doors 6pm. Seating 6:30pm. Show 7pm. $5 in advance, $15 at the door. Check out price tiers HERE. The Tender Trap is located at 66 Greenpoint Avenue, Brooklyn, NY, 11222. Listen to the KATG pod HERE!