Video Licks: Let The Scandi Crime Noir-Inspired SPOKKE Ride into Your Wheelhouse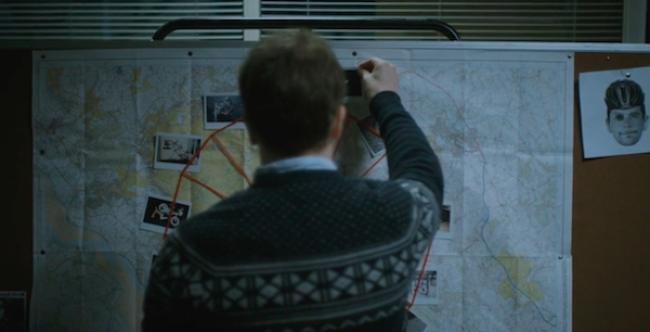 Nothing like a new foreign crime thriller to get your blood pumping. In this trailer for the Scandi noir TV series SPOKKE, we quickly find policemen from opposite sides of the county line aren't dealing with any ordinary boundary crime. Can they stop another person losing their two-wheeled form of transportation? Does rock really beat paper? Is time a flat circle? I JUST DON'T KNOW! Enjoy all the hallmarks of a bleak, morally complex whodunnit!
Spokke from Jim Archer on Vimeo.
This comedy short was co-written and partially improvised by Tim Grewcock (Do Not Adjust Your Stage, Murder In Successville) and Shaun Lowthian (DNAYS, The Free Association, Fact Up), and directed by Jim Archer (Brian and Charles, Intervention, My Sister's Dollhouse). It stars Grewcock, Lowthian and Lorna Shaw (That Pair, Plebs).
Mentions: Watch more juicy content HERE.