Video Licks: Watch The Ultimate REACTION VIDEO TO MY REACTION VIDEO from Celluloid Simple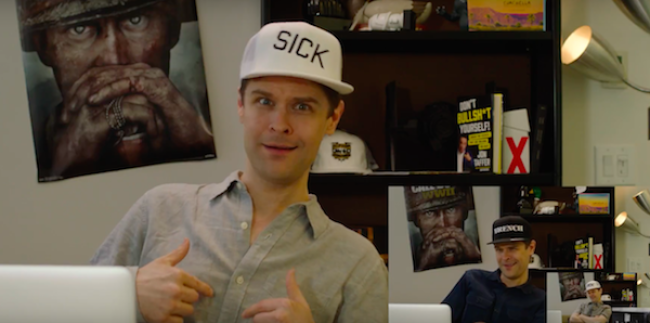 Time to get meta, kids. In this new sketch from Celluloid Simple, a reaction video becomes all-consuming when your "brah" dude from the internet invites you into his world of water consumption. Who needs relationships when you're speaking to the masses. Enjoy Reaction Video to My Reaction Video!
Sometimes life is just a distraction from truth, right? This video stars Lucas Harvie & Sarah Tollemache, was written and directed by Tony Cohen, and is based on a character by Lucas Harvie.
Mentions: More Celluloid Simple for you HERE!