Video Licks: Watch A Sneak Peek of The Upcoming Season of THOSE WHO CAN'T on TruTV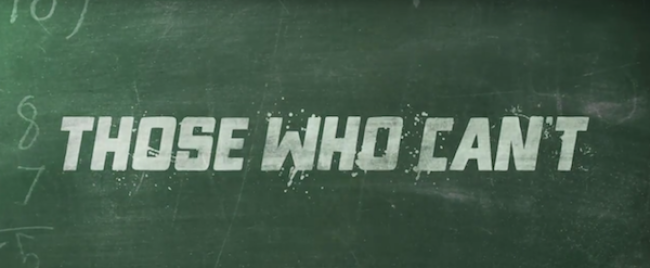 SEASON THREE is coming! It's coming! Long have we waited for the faculty of Smoot High to grace us with their silly ways. OK, we still have to wait for THOSE WHO CAN'T 'til late 2018 but, at least, now it's within reasonable grasp. In this new clip, we find Loren (Adam Cayton-Holland) in a world of hurt having lost his wedding venue and deposit. Will his dear Smoot colleagues and friends Quinn, Fairbell, Shoemaker, and Abbey (Rory Scovel, Andrew Orvedahl, Ben Roy, Maria Thayer) come to the rescue? Enjoy this sneak peek!
Mentions: Watch full episodes of previous seasons HERE.