Tasty News: Listen to A Feline Friendly Track Off of BLAKE WEXLER's Upcoming Album STUFFED BOY Out 9.7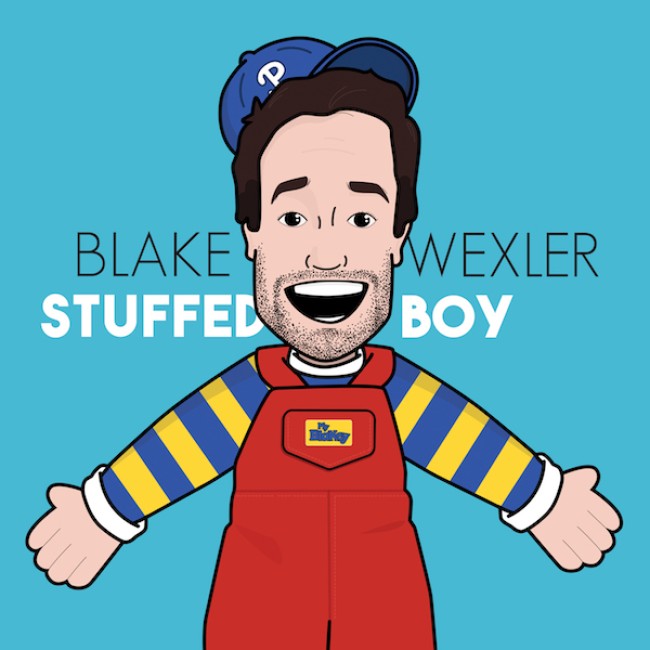 I begin with a "Happy Birthday" to the late Julia Child! She once said "A party without cake is just a meeting" and I couldn't agree more! Shouldn't life just be one big party 24/7, kids? After listening to BLAKE WEXLER's upcoming album, STUFFED BOY, you'll have plenty of reasons to carpe diem. The comedy gem is poised for a September 7th release on Audible, and will be available for pre-order August 24th wherever albums are sold. Starting off with the bang, the album kicks off with an intro by Wexler's podcast pal Todd Glass, and continues with a slew of personal stories ranging from roommate night terrors to discovering the hangover healing power of PMS medication. The humor just builds from track to track, and the seventeen minute emotionally gripping, dark tale of a family illness demonstrates the true power of comedy and the undeniable skill of the storyteller.
Wexler started doing comedy at a mere 15 years of age in Philadelphia and was named one of the funniest college students in the country at The Rooftop Aspen Comedy Festival two years in a row when he was a student at Emerson College. While he's been in LA he's written for Comedy Central, guest starred on the critically acclaimed show REVIEW with Forrest Macneil, and can be heard on The Cracked Podcast and The Todd Glass Show. Blake's debut stand-up comedy recording The Blake Album was near the top of on the iTunes charts in 2016, and his recent album 12 Years of Voicemails from Todd Glass to Blake Wexler was #1 on iTunes & Amazon. Stuffed Boy will, no doubt, be in strong contention. After all that adoration, isn't it time you listened to a track off the album where Wexler turns a heartwarming kitty cat story on it's head. Enjoy Cat Café!
Mentions: Pre-order of Stuffed Boy available August 24th. The album is out September 7th! More about Blake Wexler HERE!