Tasty News: SUP DOC PODCAST Will Release A "Favorite Moments" Show for Its 100th Episode This October!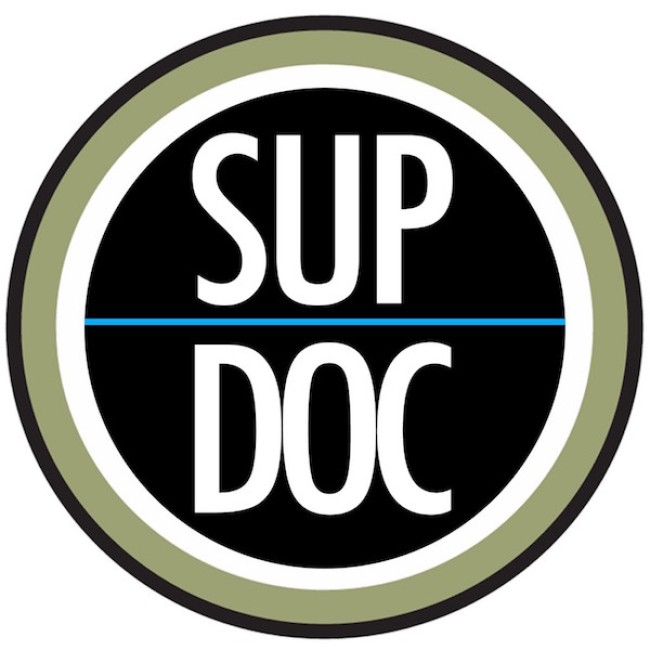 I remember when SUP DOC PODCAST was just celebrating it's two-year anniversary. Well kids, there's more revelry to be had. Monday, October 29th, your favorite documentary recap pod will release a "Favorite Moments" show for their 100th episode. 100 is a lotta solid chatting about documentaries! Comedians and hosts Paco Romane and George Chen do a brilliant job bringing you documentary goodness through a comedy lens month after month. As to what we can expect for the upcoming milestone of an episode, Romane says "Documentaries are really hot right now and finally getting the attention they deserve… Our 100th episode drops on October 29th and we're excited to present best of moments from episodes that truly showcase what our podcast is all about. We're digging deep into our catalog and inviting everyone to listen."
Per Sup Doc (and Giant Robot Comedy Night) co-host, George Chen, "documentaries are the new water cooler topic, and our show tries to hit the right tone of funny and thoughtful. We even want you to enjoy the conversation if you haven't seen the film we're discussing, and go beyond the conventional podcast recap format." Yes, some of us, like yours truly, have discovered many a documentary this way. The lineup of 100th episode guests you'll get the privilege of listening to includes COMICS
Dana Gould (Some Kind Of Monster)
Todd Glass (Religulous)
Wayne Federman (Crumb and The Zen Diaries of Garry Shandling)
Megan Koester (Weiner)
MUSICIANS you may know like YACHT (Tickled), The Wimps (I'll Be Me), and Dan Deacon (Gimme Shelter)
DIRECTORS Brent Hodge (I Am Chris Farley, Freaks and Geeks: The Documentary), Rodney Ascher (Room 237, The Nightmare)
& ACTORS Josh Fadem (30 Rock, Better Call Saul), Tawny Newsome (Bajillion Dollar Propertie$, Yo Is This Racist?), Baron Vaughn (Grace and Frankie) and more!
We just can't wait for this epic show! I think that's an appropriate use of the E word. Keep listening!
Mentions: Listen to the growing list of documentary recaps HERE!