Video Licks: It Doesn't Get More Convenient Than "Soup 2 Go Soup Spray"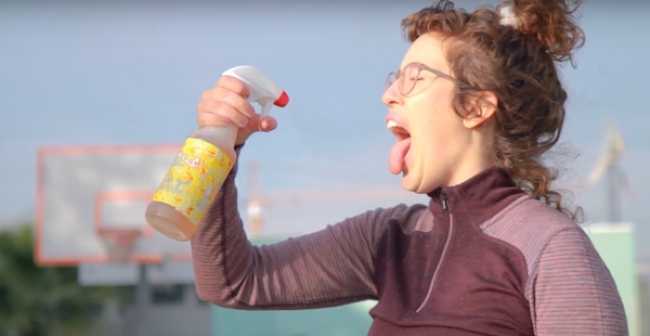 This is hands down the MOST deserved video of the Video Lick label in all of Comedy Cake history. The Pack Theater's sketch team LICK has created a parody ad for all you on-the-go soup lovers. Have a hankering for some consommé? Cream of tomato? Allergy-inducing peanut soup? Look no further than Soup 2 Go Soup Spray! Get a convenient spritz anywhere you work, play, or give birth! I'm thinking these could work equally well as hearty face misters, beauty gurus. Thoughts? Enjoy!
This sketch was written, directed, DP'd, and edited by Roger Carnow. The cast includes Jacob Gerstel, Annie Girard, Chrissy Bruzek, Erin Nicole Bounds, Tim Palmer, Jany Stehman, Annie Paradis, Roger Carnow, Juzo Yoshida, Brian Inciong, Alison Meagher-Manson, Alec Sarché, Pedro Rojas, and Adam Rost.
Mentions: Watch more tasty hilarity from LICK HERE.