Video Licks: Timing is Everything at THE BIG O CAFE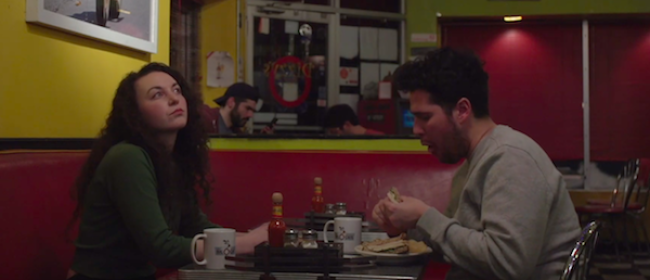 At the Big O Cafe, the problem isn't what they're serving, it's when or will you get your order. After the waiter gives one couple the lowdown on what they can expect, one party in this relationship soon realizes they may never get their meal AT ALL. Will this end up a takeout situation? Gulp. Hopefully I don't have explain any more because if you don't understand what's going on, you have bigger fish to fry. Good luck! Enjoy Molly Brenner'sThe Big O Cafe!
This sketch was written by Molly Brenner, directed and edited by Drew Luster and features Brenner, Michael Delisle, Matt Gehring. More crew info HERE.
Mentions. Watch more Brenner creations HERE. Follow Molly on Twitter & Instagram.