Quick Dish LA: Tomorrow at Lyric Hyperion THE SELF ESTEEM BIRTHDAY PARTY with Special Guest Eliot Glazer
Make your weekend 100 times better with the one-woman comedy show known as The Self Esteem Birthday Party, TOMORROW at Lyric Hyperion. This birthday celebration slash live concert experience will include 13 power packed songs and 13 longer stories that break down the "embarrassing trials and horny tribulations" of Alana Johnston's trek to self-esteem. So how rocky has it been? Alana will cover "everything from starring in a kids tv show to going to rehab to getting scabies to dating a guy for over a year who literally did not speak her language." So, you know, absolutely devastating stuff by LA standards. We've all been down that road, so come get that cathartic rise as the one and only Eliot Glazer fills the spot as Alana's special guest. Did we mention the show is directed by Alison Rich (SNL, The Goldbergs)? Kids, it will be a night to think back on when you're bursting with esteem!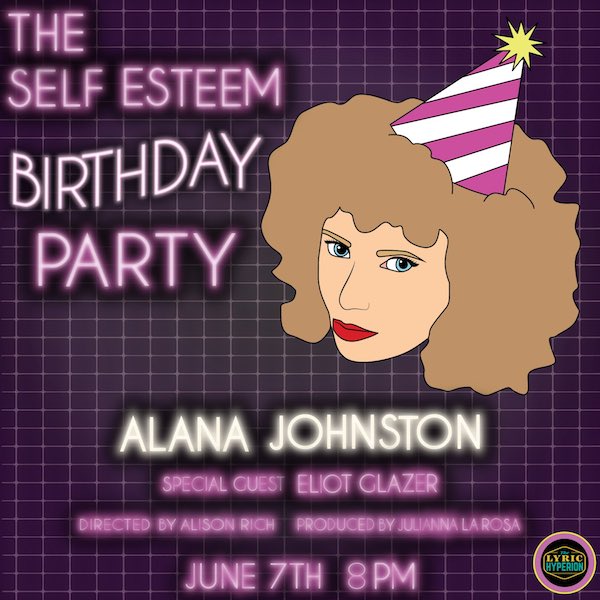 Mentions: Show 8pm. Ticket: $10 pre / $12 at door. Lyric Hyperion Theatre & Cafe is located at 2106 Hyperion Avenue, Los Angeles, CA 90027. Stick around for a drink after if you want to celebrate Alana's big day!