Video Licks: Jerry's Prospects Are Looking Up in a New Episode of Garbage Farts' BUSINESS OFFICE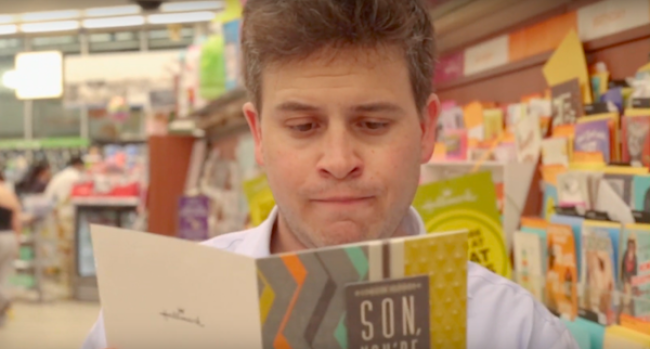 Are you ready for a new episode of Garbage Farts' Business Office? We sure are! This time, things are about to go bananas. Jerry is starting to miss those things he holds dear, like sweet treats, and his lost luggage. After a slight turn in his luck, he's on the hunt for new socks, attempting to mend family relations, and taking things to another level with a co-worker. Nick, well he's still having trouble with fruit. Enjoy Episode 4! (By the way, that song, "Più di te" is a 60s Italian one from Mina and absolutely a perfect fit for this episode. It may also remind you of pasta making from Master of None. I'm starving).
This episode features Drew Luster as Nick, Mike Muntner as Jerry, Ali McGhee as Marlene, and Leah Spigelman as Adrianne.
Mentions: Watch more Business Office episodes HERE!