Video Licks: The WHITE CLAWS Come Out in This End of Summer SUPER CRAZY FUNTIME Sketch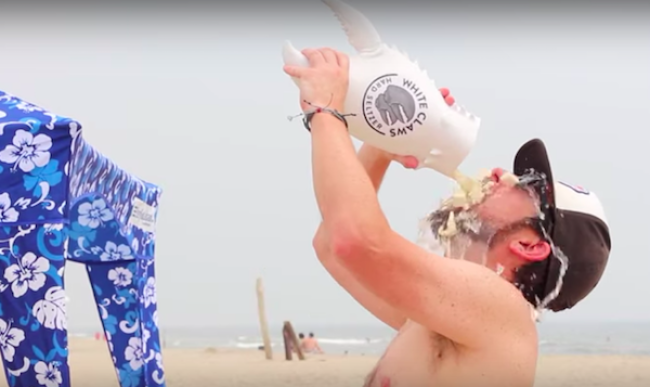 There's still just a bit more time left to enjoy summer. Why not do it with a trip to beach? Load that cooler with all your essentials, including a refreshing adult drink. But with all the choices out there, how will you ever decide? There's only one choice with White Claws hard seltzer, folks! You get all the taste with 5% real lobster and all the partying with 100% pure alcohol. With a refreshment like this, there's no excuse to not thoroughly enjoy the rest of the season. Watch SuperCrazyFuntime's latest now!
This video was written/directed by Artie Brennan & Anthony Giordano. It features Artie Brennan, Anthony Giordano, Alec Wirth, Gabby Cocco, Jessica Ritacco, and Nikolas Westfield with music by A Himitsu.
Mentions: Watch more from Super Crazy Funtime HERE.