Video Licks: We've Got A New Episode of The Hilarious Series THERAPY WITH PAMI Just for You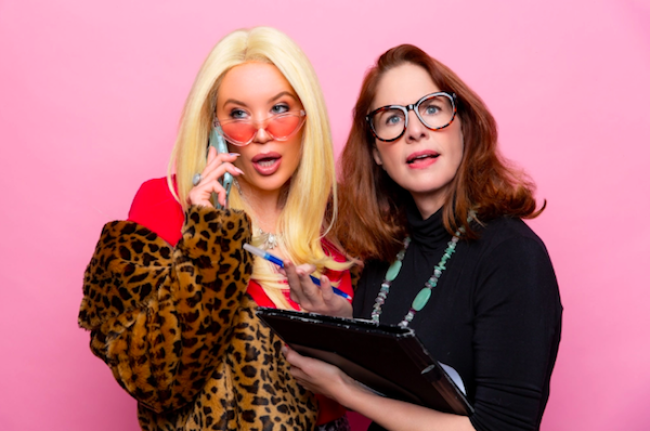 Is it good or bad that I totally forgot it was St. Patrick's Day today? No matter, because we have some great news for you: we have a another episode premiere! This time it the 12th episode of the hilarious series THERAPY WITH PAMI. Direct from the Chatsworth Psychiatric Institute Dr L. continues her sliding-scale treatment of client and Beverly Hills "influencer/socialite/enterpreneur" Pami (no last name) after her seventh divorce. In exchange for the reduced fee, the institute's psych students are treated to her train wreck, I mean treatment sessions. Kaitlin created Pami's character ten years ago at The Groundlings, but the project really began in earnest as an improv exchange between Kaitlin Huwe (Workaholics, The Mindy Project, Animal Kingdom, LA's Finest) and Stephanie Erb (Freaks and Geeks, Ray Donovan, Weeds) backstage, while doing a place at their theatre company. From those humble beginnings, it transformed into 16 episodes of Therapy with Pami. Today we have for you the newest episode, dropping tomorrow on the Therapy with Pami YouTube channel, where Dr. L guides the conversation away from the light & fluffy stuff and onto Pami's darker impulses. These include driving cars into neighbor's houses while on Lunesta, getting "intense" about divorce settlements, stealing credit cards to buy new shoes, and just generally indulging her part-time eye candy job. Enjoy the Shadow Self now!
The series is directed by Lyndsi Larose.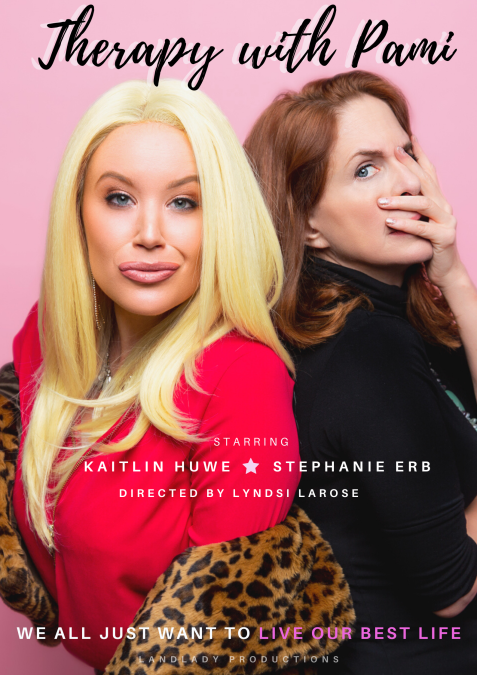 Mentions: Watch more funny and engaging episodes HERE. Follow Kaitlin HERE. Follow Stephanie THERE. Also, follow the series on F/B. Image byRyan Forsythe and Make Up by Chelsea Delfino.