Video Licks: Nick Kroll Pays a Musical Tribute to Late Night's Seth Meyers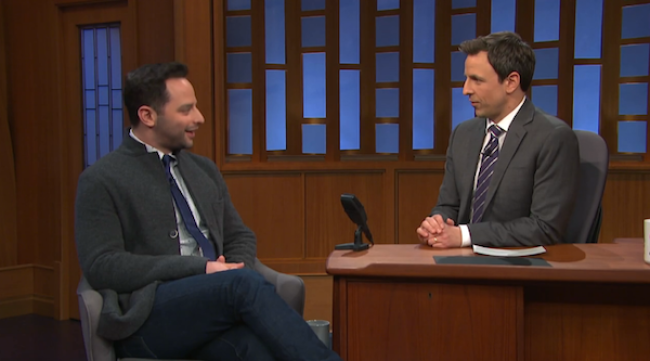 Nick Kroll (Kroll Show) dropped by Late Night with Seth Meyers and boy was it a treat. Kroll mixed things up by paying an unrehearsed musical tribute to Seth as a celebration of the comedian's start on the late night scene. The two play a little Jeopardy and we find out who Kroll's real father is. Also, Kroll announces that Comedy Central has picked up Kroll Show for a third season. Yay!
Mentions: Watch Late Night with Seth Meyers weeknights 12:35/11:35C on NBC.