Tasty News: Hang with 'QUARANTINE CRIBS with Leanne Velednitsky' Tonight on TVCO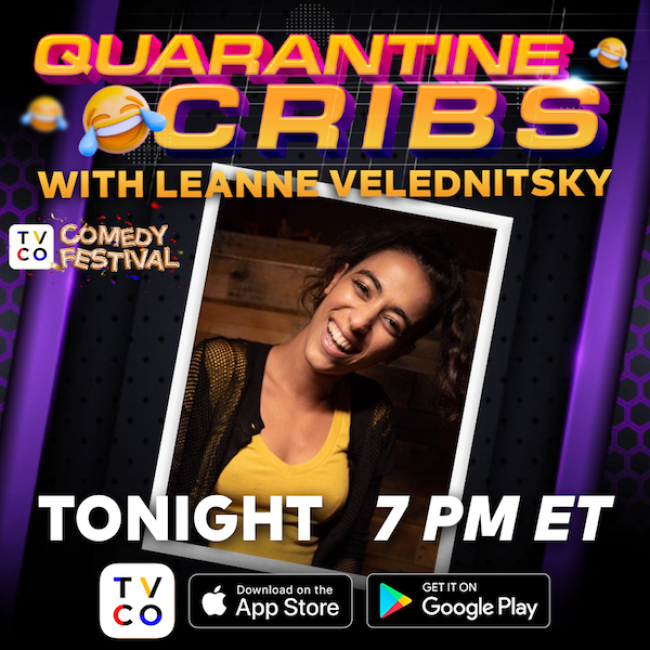 Remember the MTV documentary program where we were treated to tours of the private homes of celebs. Bet you never thought you'd be getting some more of that in a pandemic! TONIGHT you'll get a dose of laughter with Leanne Velednitsky's very own QUARANTINE CRIBS where you'll be get a healthy serving of the comedian and her crib, featuring challenges and possibly some roommate dancing. Come join in the fun 7pm EST on TVCO.
Mentions: Show 7pm EST. Tune in at the TVCO app for programming. App available on Google Store and Apple Store.