Tasty News: THE GODDAMN DAVE HILL SHOW Returns for A Special Weekly Lockdown Livestream Starting This Memorial Day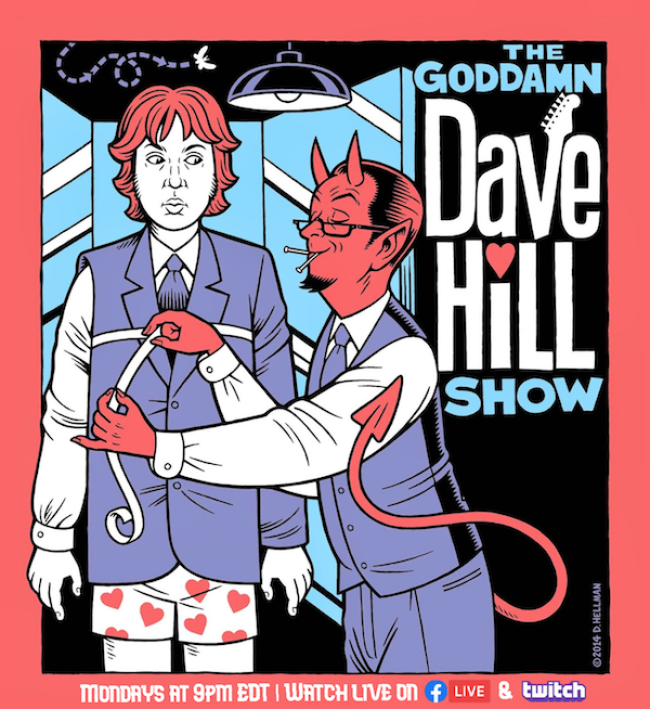 Comedian DAVE HILL's The Goddamn Dave Hill Show, a live call-in radio show that took a hiatus from WFMU over a year ago, will be make a temporary, grand return as a weekly livestream "due to a mild demand some have described as indifference." The show resumes it's not regularly scheduled programming Monday, May 25 at 9pm EDT with guest Dave Wyndorf of the rock band Monster Magnet. Fans will be able to to tune into the livestream ONLY on the show's original, and "mostly dormant" Facebook page and Twitch, where TGDDHS's cult status can stay intact, and where "Dave hopes to find a new audience among gamers who have suddenly lost interest in games." Hey, gotta keep that cool cred, people. Ooooh, that's sounded lame. Forget I wrote it!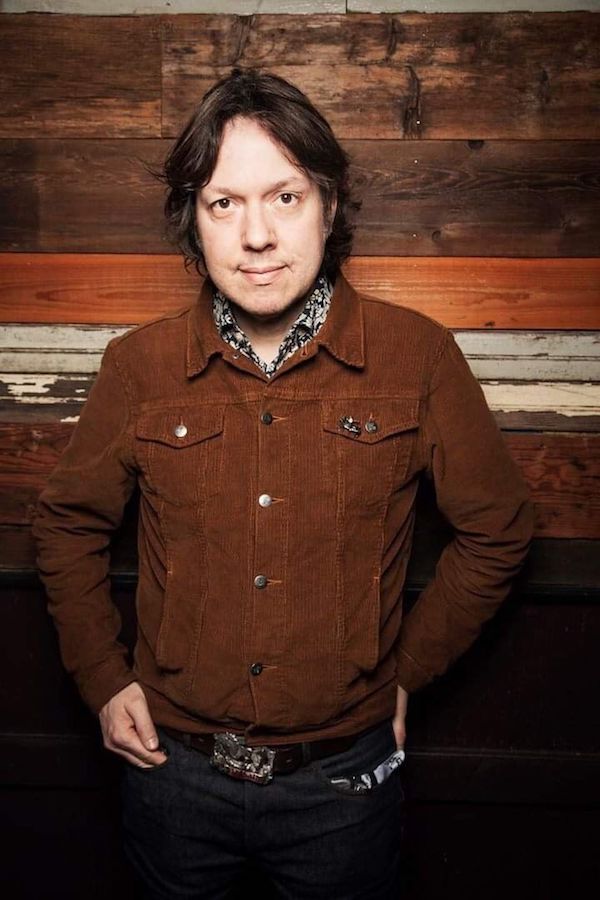 During the show, Hill will interview guests and take both video and audio-only calls from listeners around the globe. Dave will be joined by longtime sidekick James Fernandez (aka "Dez"), and Chris Gersbeck, "who is also a longtime sidekick and head of a youth crime syndicate." Per Hill "These are stressful times…And while bringing back our radio program definitely won't end this pandemic, it probably won't make it go on any longer either. I guess what I'm trying to say is we are just looking for something to do on a Monday during this odd period when we can't finally try going to one of those paintball places like we'd always talked about doing one day as part of a fun outing that would hopefully help us get to know each other a bit better and also fulfill a shared desire to hurt each other in a goggle-friendly setting." There you have it! Use this pandemic wisely and tune in to the revived TGDDHS!
Mentions: Viewers can watch the show live on the official TGDDHS Facebook page and on Hill's own Twitch channel. Follow The Goddamn Dave Hill Show on Facebook. Visit Dave Hill's website. Listen to The Goddamn Dave Hill Show archive on WFMU. Also, Follow Dave Hill on Twitch. Double ALSO, you can listen to the latest episode of Dave Hill's Podcasting Incident where Dave interviews Chilli from TLC! Listen to that on Maximum Fun or wherever you get your sweet podcasts.