Sweet Tweets: Our Fave Tweets About Today's LA "Shamrock Shake"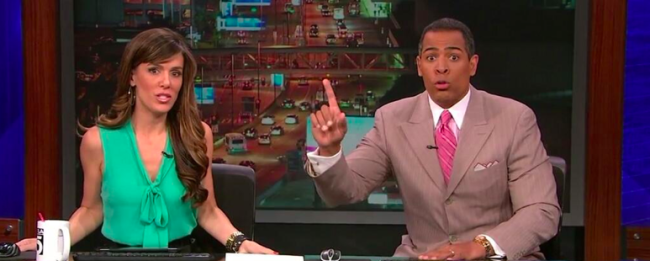 Happy St. Patrick's Day! LA woke up to a nice EARTHQUAKE! this morning. Folks immediately shared their thoughts about what many are calling the Shamrock Shake on Twitter. Check out our favorites:

Latest figures downgraded earthquake from 4.4 to a giant gopher.

— Rich Fulcher (@Rich_Fulcher) March 17, 2014
Half of LA just added the earthquake to their acting credits. #LAearthquake

— Mike Frankovich (@MikeFrankovich) March 17, 2014
When I shake my cat to wake him, he rolls his eyes. But the earth does it once and now he lives under the couch. #doublestandard #earthquake

— Eliza Skinner (@elizaskinner) March 17, 2014
This will make me reassess the fact that the only items in my earthquake kit are an old Dave Barry book and Cornuts

— Ike Barinholtz (@ikebarinholtz) March 17, 2014
My bed hasn't seen THAT much action since . . . the last earthquake. #INeedSomeJokes

— Retta (@unfoRETTAble) March 17, 2014
I'm not awake and I didn't feel the #earthquake I'm Doug's burglar, where are his jewels?

— Doug Lussenhop (@douggpound) March 17, 2014
During that earthquake my life flashed before my eyes and it was just a montage of every time I've eaten Cinnabon #cherish #earthquake

— Rachel Bloom (@Racheldoesstuff) March 17, 2014
Obligatory earthquake joke.

— Kyle Kinane (@kylekinane) March 17, 2014
Thanks Earthquake! Now I can get in some calisthenics!

— Chris Regan (@ChrisRRegan) March 17, 2014
Alright, everyone to James Franco's house. #earthquake

— Brian Lynch (@BrianLynch) March 17, 2014
Mentions: You know it's not a bad quake if you can still get on Twitter, kids.